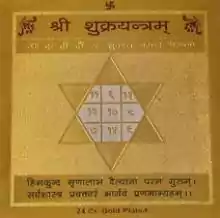 According to Ancient Vedic Texts, Venus is the planet of Beauty and Relations. It is identified with a wide range of delight, Luxuries of the Life. Venus is the Karak planet of the seventh (House of Marriage). It is additionally a characteristic supporter of Marriage in a Male horoscope. The Maha Dasha of Venus keeps going for a long time. The planet Venus is the Lord of zodiac signs Taurus and Libra. It is EXALTED in the sign Pisces and it is DEBILITATED in the sign Virgo. At whatever point the planet Venus is placed in its zodiac sign or its EXALTATION sign, in first, fourth, seventh, or tenth place of a horoscope, it frames a decent Yoga known as Malav Panch Mahapurush Yoga which makes a man exceptionally fruitful in life and such a man can appreciate every one of the Luxuries and Comforts of life.
A man with a powerless or malefic Venus experiences Diseases because of Excessive Drinking, Diabetes, Frigidness, Impotency, Sexually transmitted illnesses, he might be without Sexual Pleasures, Kidney related issues, and Low Sperm Counts.
Using this yantra will nullify the negative effects of Venus in your chart.