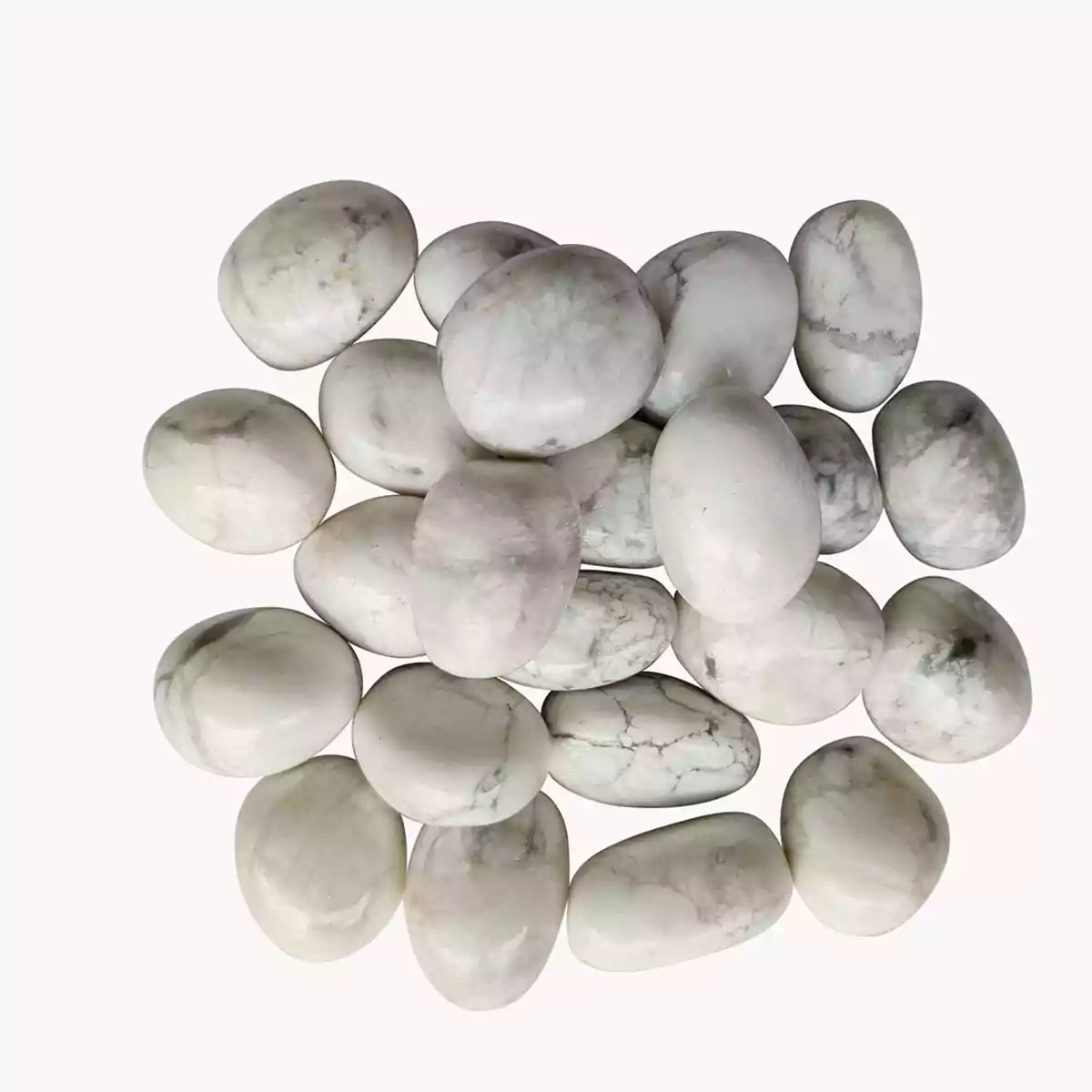 Howlite is a grounding crystal that strips away all the frustrations from your life. It swaps it with a life full of mindfulness and passion. You won't spend a dull day with this crystal.
This stone is known for this reason only: calming yourself down. This is exactly what a person suffering from anxiety or depression would want. In a state where one feels in the trouble and trapped, Howlite becomes a shining light of guidance that guides them out of there. Equally, this stone can be beneficial for people who regularly meditate. The healing powers of the stone will ground you while you meditate, increasing your level of calmness and tranquility by great lengths.
If you're suffering from anxiety or depression, have this crystal with you whenever moving out of the house. The best thing to do would be to wear a pendant or a bracelet made out of stone. This is will not only look beautiful on you but will also heal you as you progress through the day.
How to cleanse Howlite?
If it's summer and the sun is out, leave the stone out have it placed throughout the day. The sun takes out all the negative energies, making your stone new for all healings.
Moonlight can also cleanse your crystal by simply having it placed in a place all through the night.