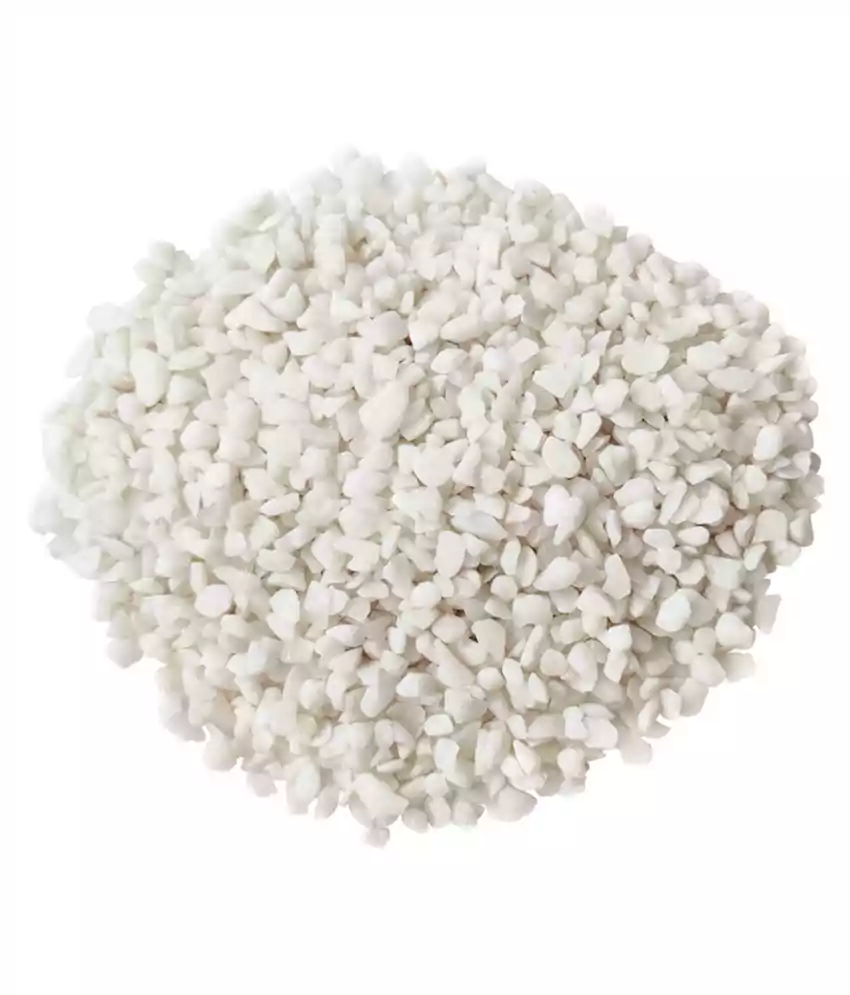 Agate is an excellent stone for rebalancing and harmonizing body, mind, and spirit. It cleanses and stabilizes the aura, eliminating and transforming negativity. Agate enhances mental function, improving concentration, perception, and analytical abilities. It soothes and calms, healing inner anger or tension, and creates a sense of security and safety.
White agate is used for making beads, brooches, bracelets. Considering its good durability, resistance to chemicals, and low price, you will find jewelry made from this interesting gem affordable for every person.
Chips are also used for decoration purposes in a houseplant, as centerpieces for tables, garden decor, etc.
White Agate is considered a pretty resilient and strong gemstone that can withstand a bit of abuse. It is pretty resilient to chemicals but to clean this stone all you need is soapy water and a soft cloth.