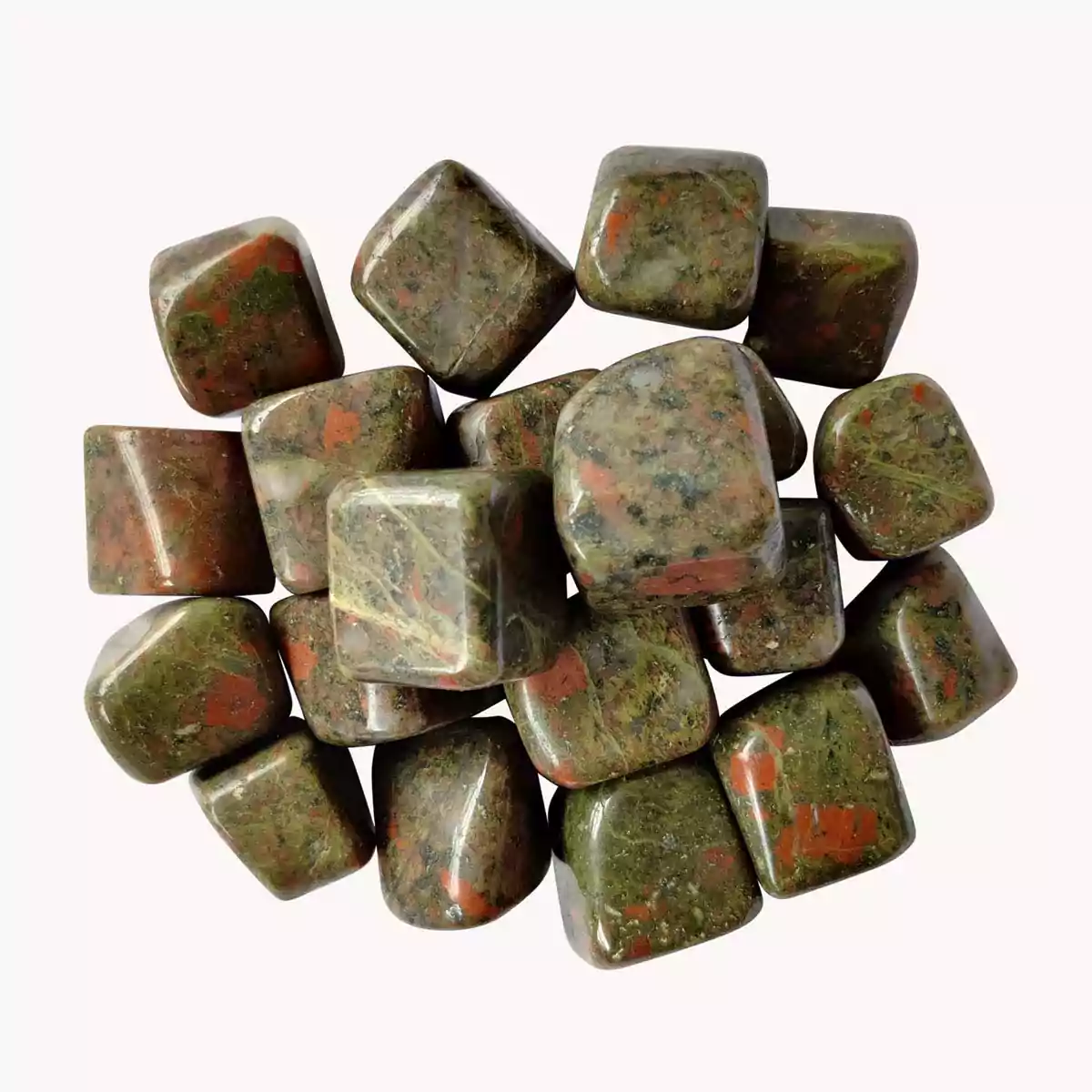 If you are feeling like you have no options, like you are trapped and don't know what to do, or like you are being forced to sacrifice one important part of your life for the sake of another, then unakite might be the stone to help you through this difficult time. Unakite meaning is extremely valuable to everyone who comes across it.
If you are a gardener, place some unakite stones near whatever your favorite plants in your garden are. Placing your unakite in the vicinity of growing plants places its energy "at home."
Tuck a piece of stone into your knitting or sewing basket, place it with your baking or cooking supplies, or carry one with you when you go to the gym or engage in another physical exercise. In any of these places, it will spark joy and improve your enjoyment of your hobby, and at the same time, it will inspire you to work hard and improve yourself on the path towards achieving measurable success in all of your activities.
You can also wear unakite, especially unakite tumble stones, as jewelry. It is a beautiful and striking stone that many people love simply for its aesthetic value
Cleansing Method: Before using Crystal, wash under Rock Saltwater, dry it with a clean cloth, then leave in the sun from 11 am – 1 pm.