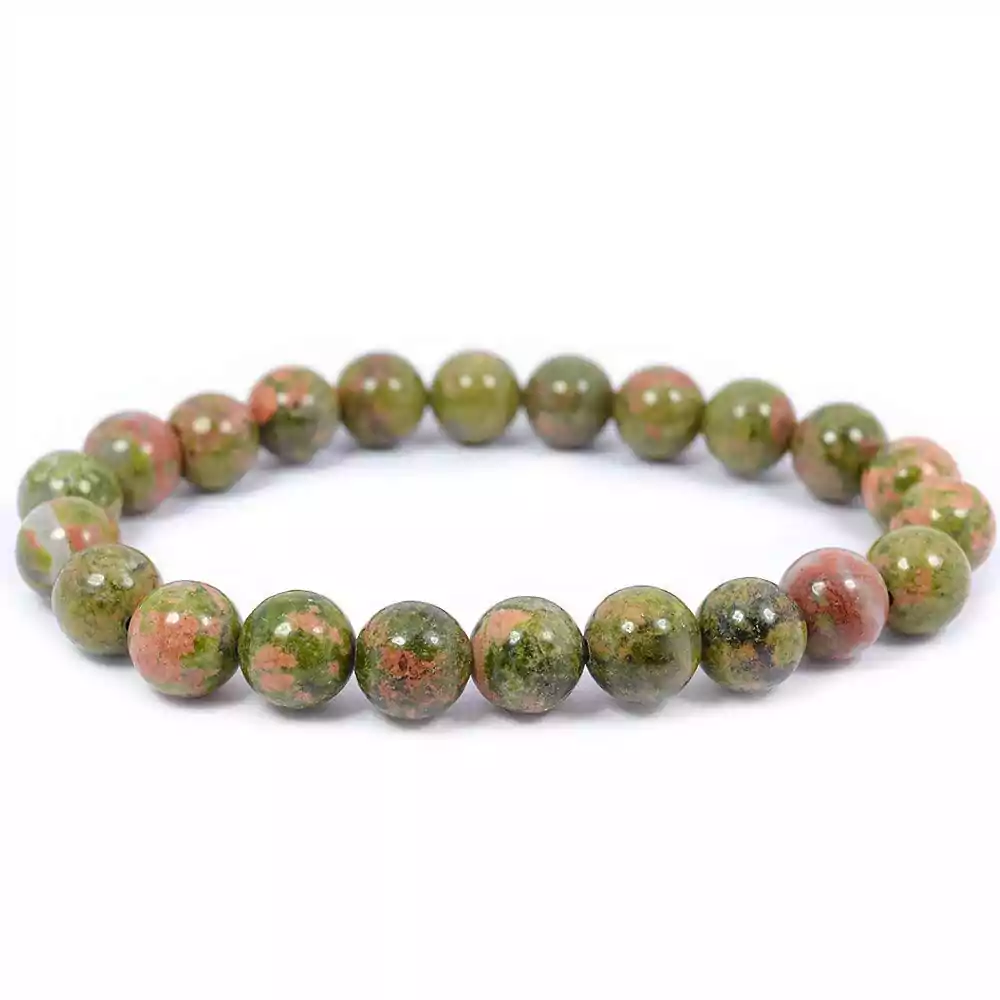 Unakite is a stone of vision. Unakite brings abundance. It is also known as a stone for professionals & businessmen. Unakite is excellent at removing obstacles to your personal and professional growth. Whether it is an issue from your childhood or a recent one, unakite will help you in releasing the pain and anger that you are having trouble letting go of.
Generally, anybody can wear this Bracelet for overall success. It can be worn irrespective of day and time. Stylish, trendy, and suitable for daily wear and party wear. This unisex bracelet will fit nicely around any size arm and can stretch if need be. It will keep working and benefiting you till you are connected to it physically.
To clear your bracelet place it in pure water for a short time and wipe it with a clean cloth for continued use.