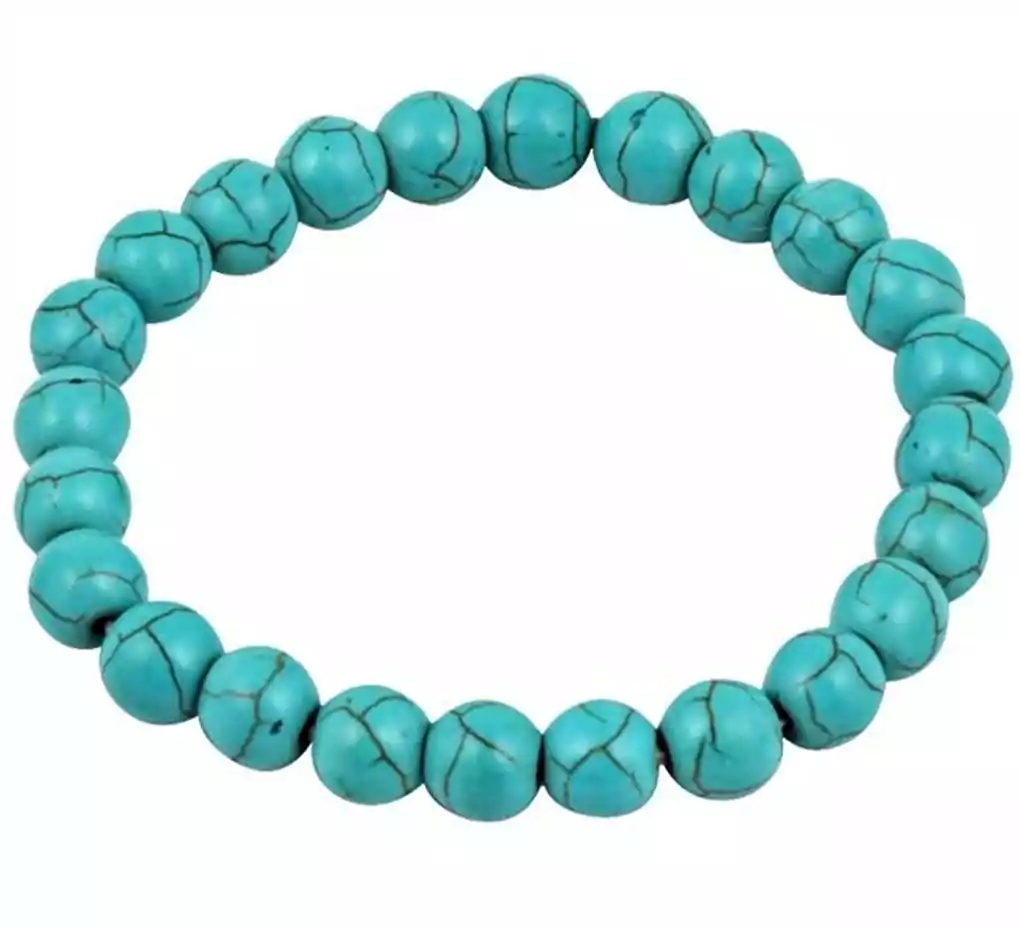 Turquoise is a gemstone that promotes leadership in a human being and especially for people with frequent travels. It is also believed to improve the communication skills of its wearer and thus helpful for people in legal professions or broadcasting. It protects its wearer from unnecessary falls and accidents.
Wearing this bracelet will help boost spirits and vitality. Wear the Bracelet in either hand. As per Hindu mythology wearing Turquoise on hand during the new moon brings luck.
It is a stretchable, unisex Stylish Party-Daily-Office-Casual Wear crystal bracelet.
Excessive use of water while wearing the bracelet is not advisable.