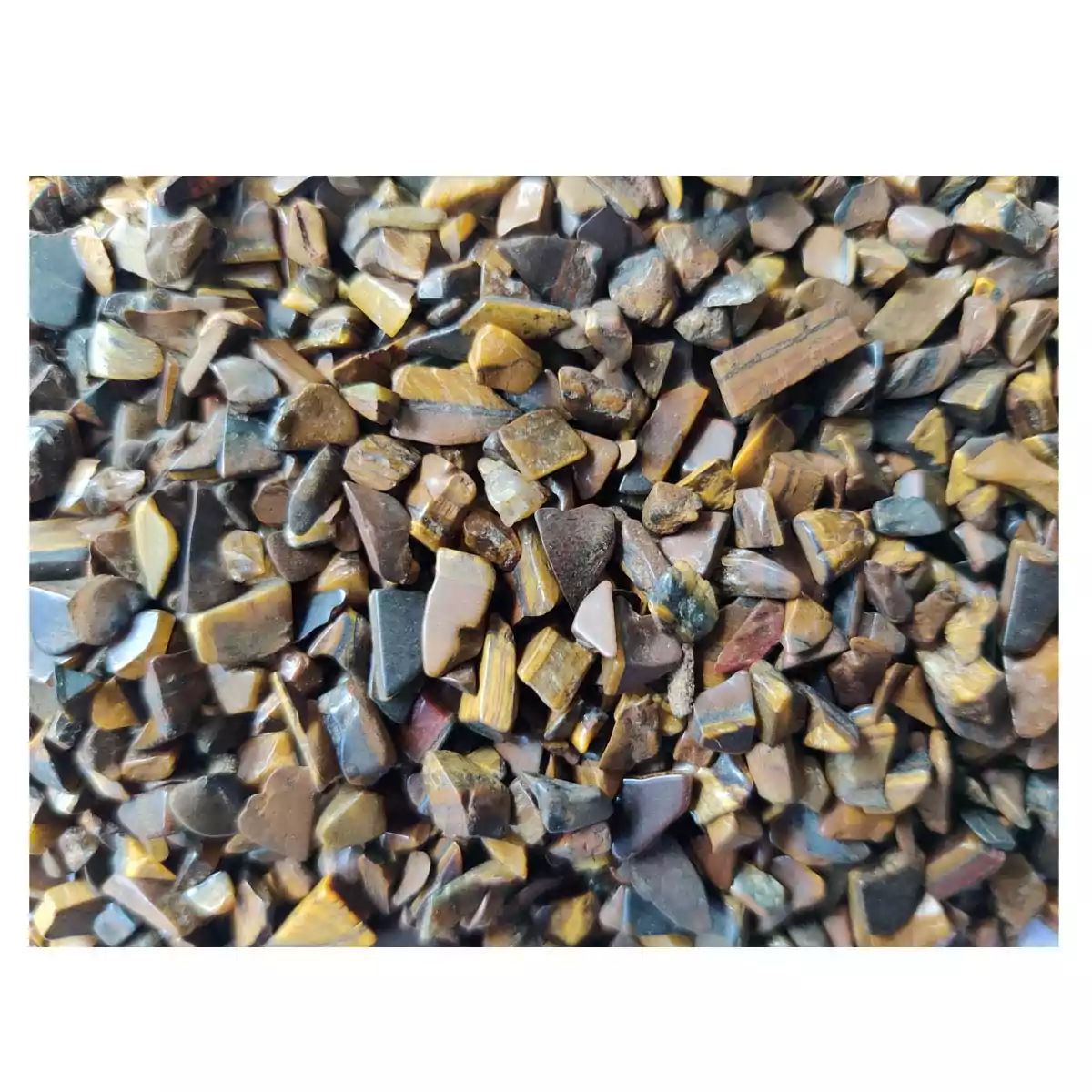 Tiger Eye helps us overcome difficult times without losing courage and self-confidence, keeping critical situations under control. Awaken our inner Sovereign, making us more solid, determined, and concrete. Increases the sense of authority and responsibility.
Also, Crystal chips are useful in decoration, Candle making, beading, jewelry, crystal grids, or crafting.
Perfect for home decoration, you can place it in the living room as a centerpiece or in offices, cars, etc. Brings you peace, fortune, and endless positive energy. It also fulfills the idea of a meaningful gift.