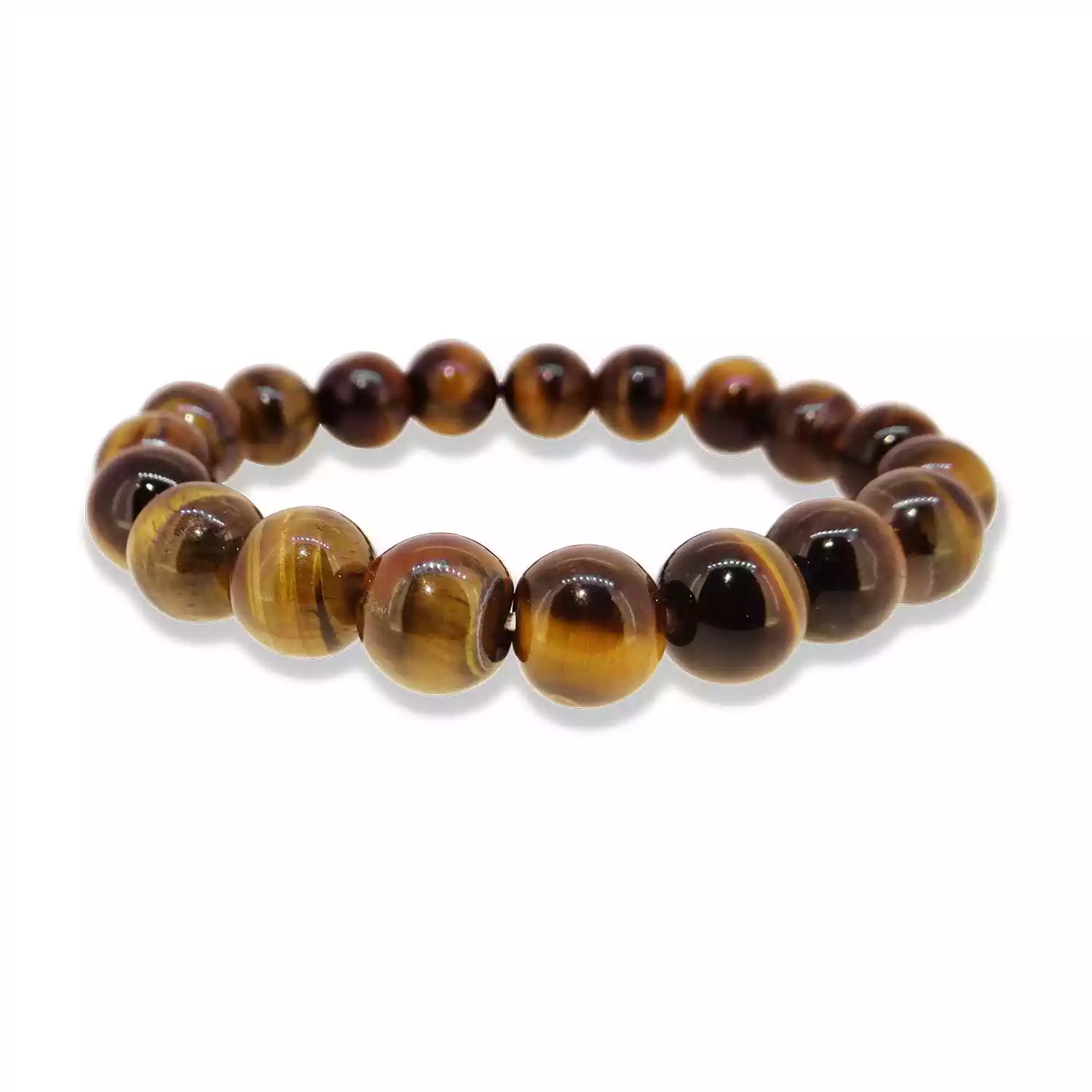 The benefits of wearing a Tiger Eye Bracelet are countless. The beauty of this stone grabs the attention of everyone. It is an amulet that protects you from all evils. It attracts money and improves your financial status. It makes luck work for you in whatever you endeavor. It boosts your confidence level.
Wear the Tiger Eye Bracelet in either hand. This unisex bracelet will fit nicely around any size arm and can stretch if need be. Best for Gifting & personal use.
The cleaning and discharge of the bracelet are done under running, lukewarm water – preferably daily.