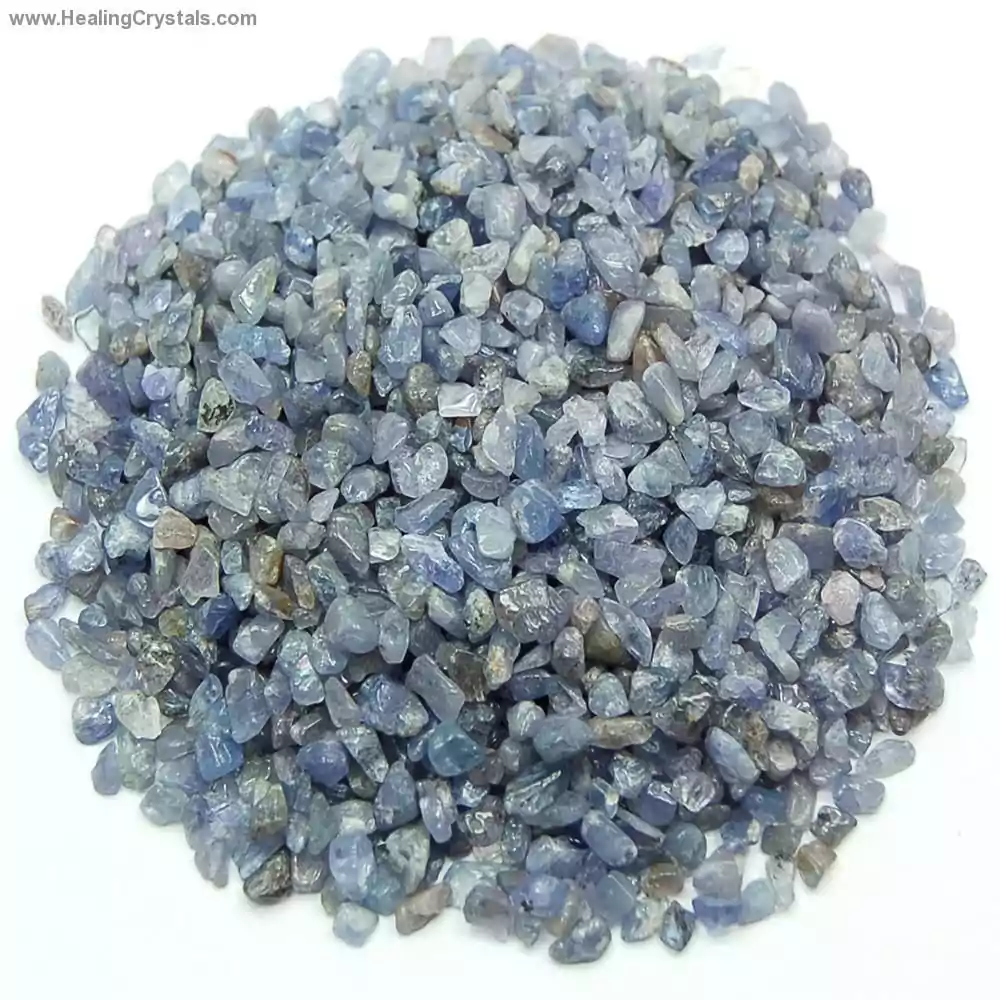 In this era where communication has become the key to success, many people still struggle to express themselves easily. This is where this gemstone can assist. The energies stored in Tanzanite are beneficial in improving the communication skills of the wearer, turning them into confident communicators.
Many people find it difficult to concentrate on one task without any disruptions. This stone helps them by increasing their creativity and helping their mind to stay stable without being bothered about interruptions and distractions of any kind.
If you wish to increase productivity at work and want to get rid of the excessively burdensome work pressures, then placing this gemstone in the office or work area is highly recommended. Placing this stone in the workplace also brings in creativity and helps in improving focus and concentration.
Chips stones are good for jewelry design, art design, stone collection, home decor, houseplants, garden decor, and much more.
When it comes to taking care of the chips, it must be handled with utmost care.