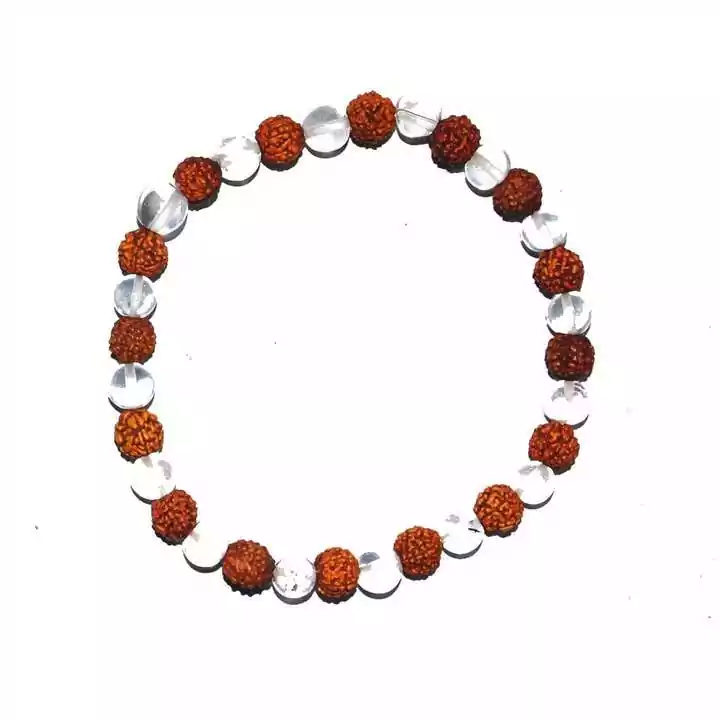 In Hinduism, Rudraksha is regarded as the sacred bead and one of the symbols of Lord Shiva. The highly positive bead Rudraksha is capable of warding off the negative effects/energies around the wearer. The power of Rudraksha gets multiplied when paired up with crystals. Crystal is popular because of its luster and beauty.
Wearing a bracelet made up of Rudraksha & Crystal creates abundance! The benefits of wearing a Rudraksha & Crystal Bracelet are countless. Anybody can wear Rudraksha & Crystal Bracelet for overall success. It will keep working and benefiting you till you are connected to it physically.
It is a unisex Stylish Party-Daily-Office-Casual Wear crystal bracelet. Best for Gifting & personal use.
To clear your bracelet place it in pure water for a short time to sweep away the negative energy.