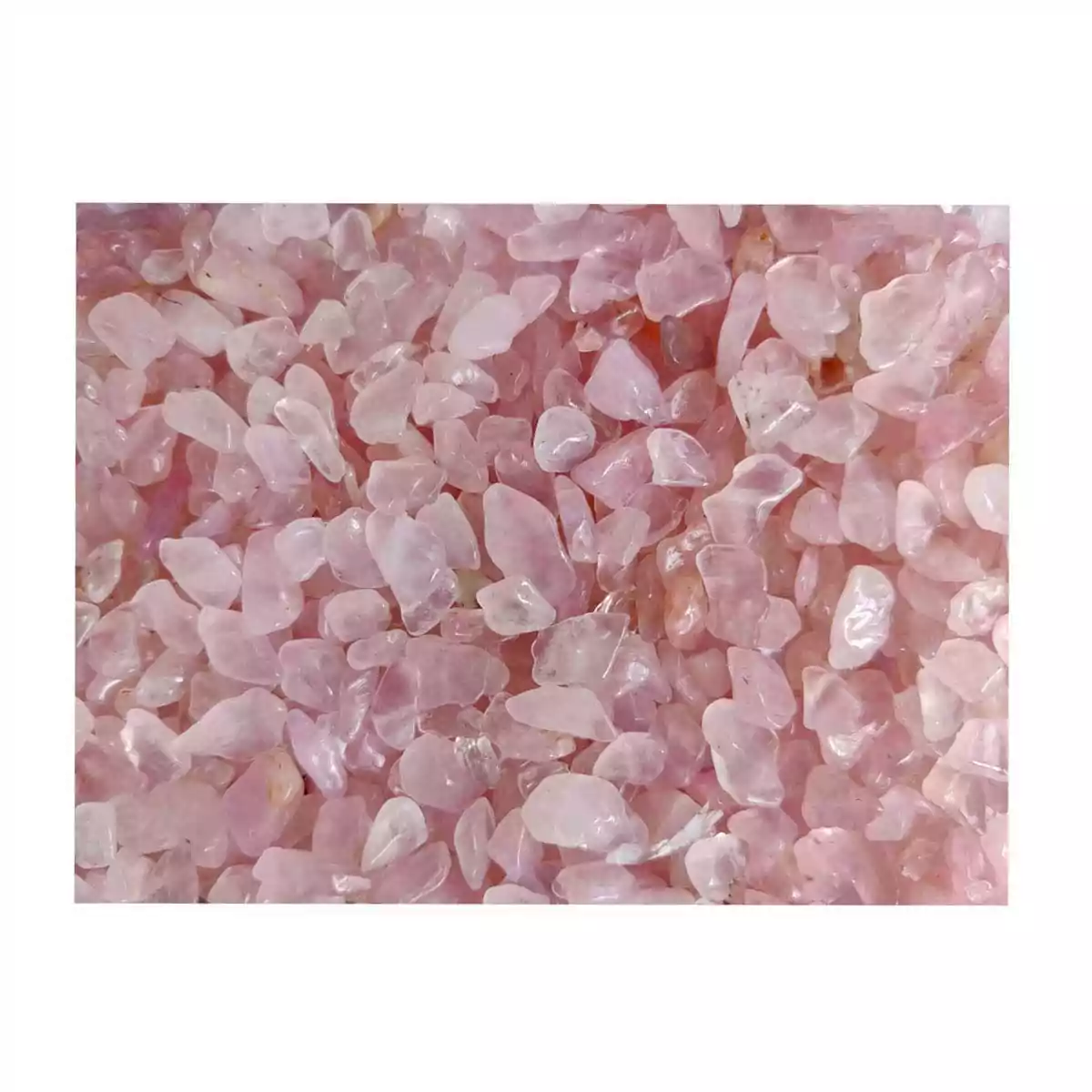 The pink color of rose quartz shifts the feeling of the warm hug from the heart. The energy of its gently pink color means comfort, compassion, and empathy. Keeping rose quartz energy in your life will compliment all other crystal as the power it holds controls the flow of vibrations and carry it in all the right direction.
You can beautify your home with rose quartz chips furniture like side or center tables. The living room and your bedroom are the right spots where to place rose quartz chips in the home. Rose quartz in the living room can attract love and harmony and the bedroom to ignite devotion and intimacy between couples.
Perfect gift for beginners or collect crystals.