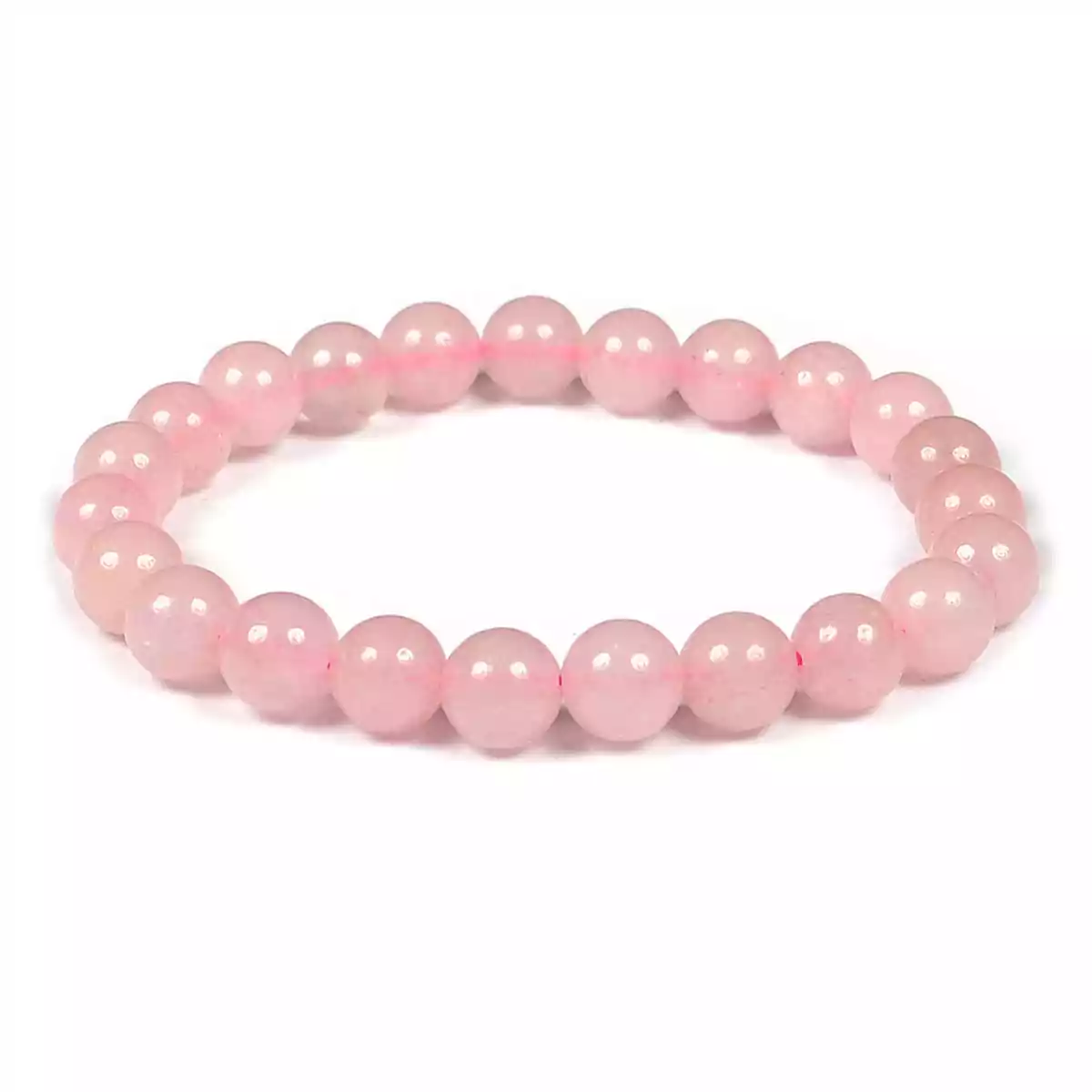 As the name suggests, rose quartz is simply beautiful. The stone has a lovely rosy or dusky pink appearance which makes it ideal as a bracelet. This crystal helps with self-love and self-confidence. It helps you appreciate and love yourself more, and accept your whole self, including your flaws and weaknesses. It's love energy that can help love grow inside you.
The rose quartz love bracelet will fit nicely around any size arm and can stretch if need be.
There is no doubt you will be popular as the Rose Quartz love bracelet is a well-thought-out gift idea.
To clear your bracelet place it in pure water for a short time to sweep away the negative energy. You can also use sunlight to cleanse this gemstone, however, do not let it stay out (under the sun) for too long, as the heat may damage your stone.