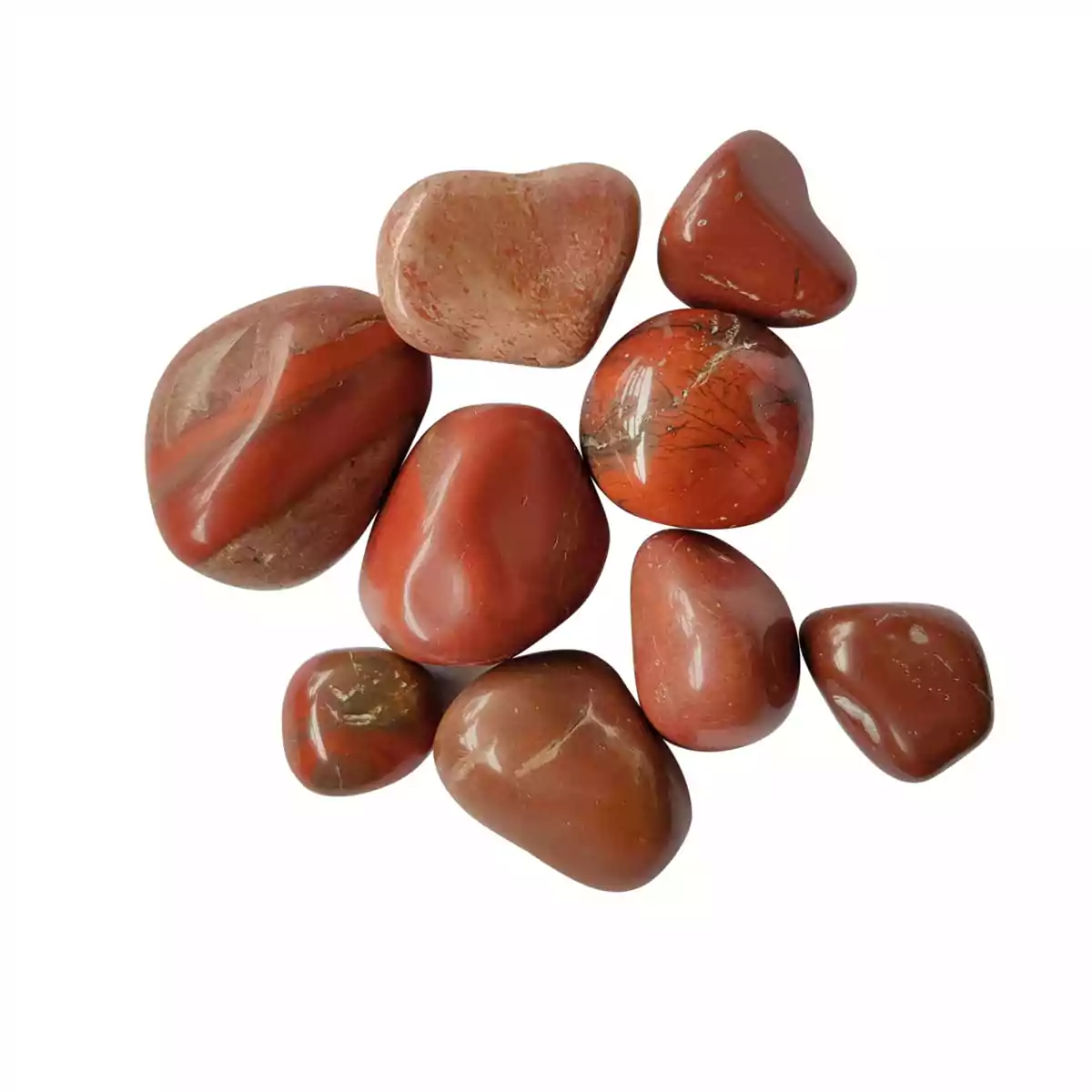 Red Jasper is an exceptional grounding stone that helps one better engage with the world around them. It will eliminate all distractions and procrastination while helping you achieve your dreams and goals. Red Jasper is characterized by energy, stamina, courage, and grounding.
Red jasper keeps you away from negative energies and protects you from evil spirits. It also helps you in facing the hard times of your life and dealing with them carefully.
The Red Jasper can also help in pregnancy, childbirth, and the dysfunctions of the procreative system. It can also help in problems of the liver, bile ducts, blood and detoxify the body. The main problems that can be dealt with with red jasper include cancer, blood circulation problem, dizziness, lover problem, low blood pressure, menstruation, strength, sexual problem, stomach problem, uterus related issues, vertigo, and weakness.
Red Jasper jewelry is also very common because it is abundantly available on Earth. You can opt for a beaded red jasper bracelet, necklace, ring, earrings, etc.
Cleansing method: If you want to clean a piece of jewelry or a raw crystal, some warm soapy water will do the trick.