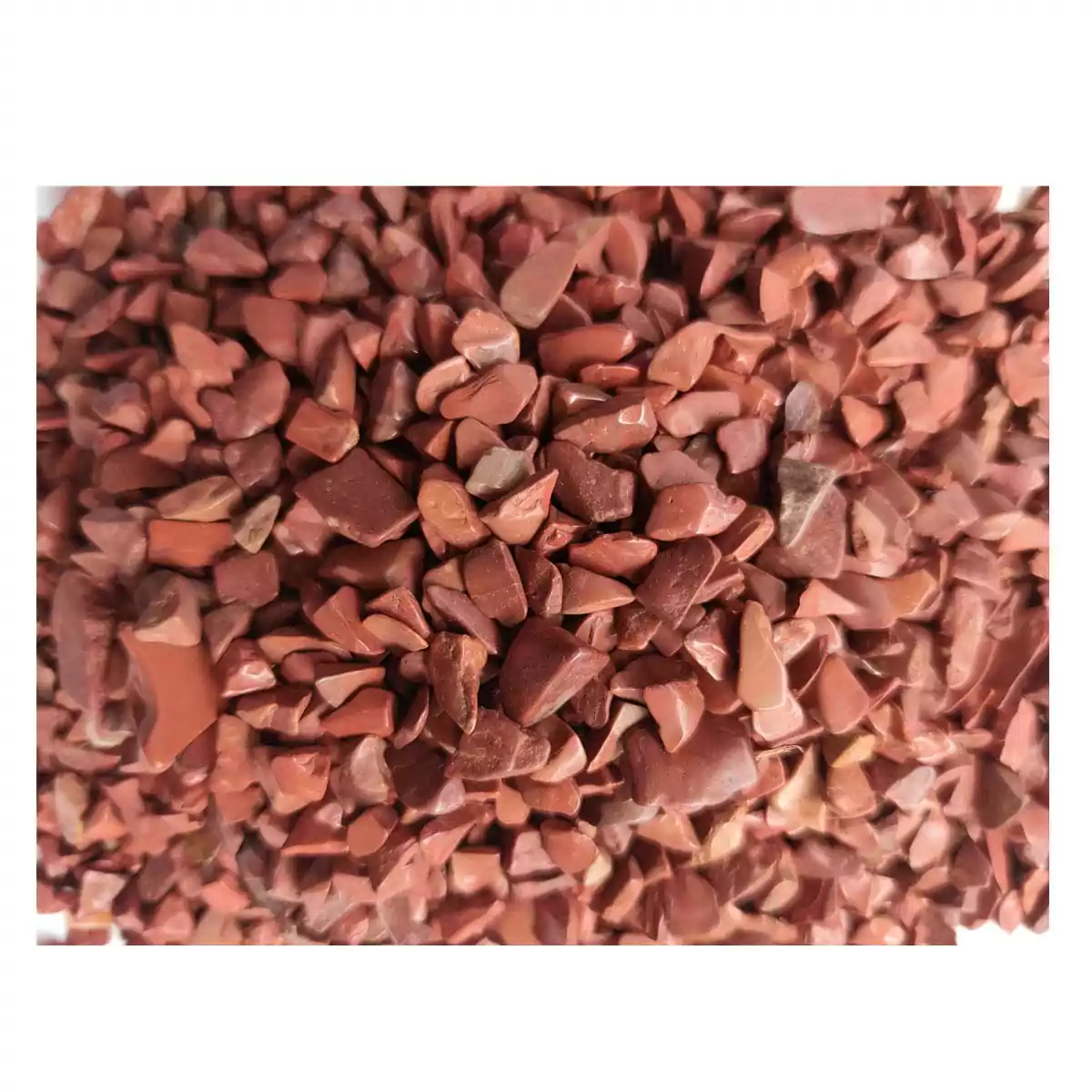 Being a Power Stone, Red Jasper brings many healing effects in different aspects of life. Red Jasper is characterized by energy, stamina, courage, and grounding.
The main problems that can be dealt with with red jasper include cancer, blood circulation problem, dizziness, lover problem, low blood pressure, menstruation, strength, sexual problem, stomach problem, uterus related issues, vertigo, and weakness.
Chips stones, good for jewelry design, art design, stone collecting, resin, mosaic, grids, wishing bottles, glass fairy bottles, potted inlay woodworks, medicine bags, decor, houseplants, garden, fountain, and more. Perfect for home decoration, and fulfilling gifting ideas.
How to cleanse Red Jasper?
The easiest way to cleanse a red jasper is to wash it under lukewarm water for 3 to 5 minutes. You can also place the red jasper in water for some time, so the water can allow it to restore the powers of water into it. Red jasper can also e cleaned by soaking it in saltwater solution or ocean water.