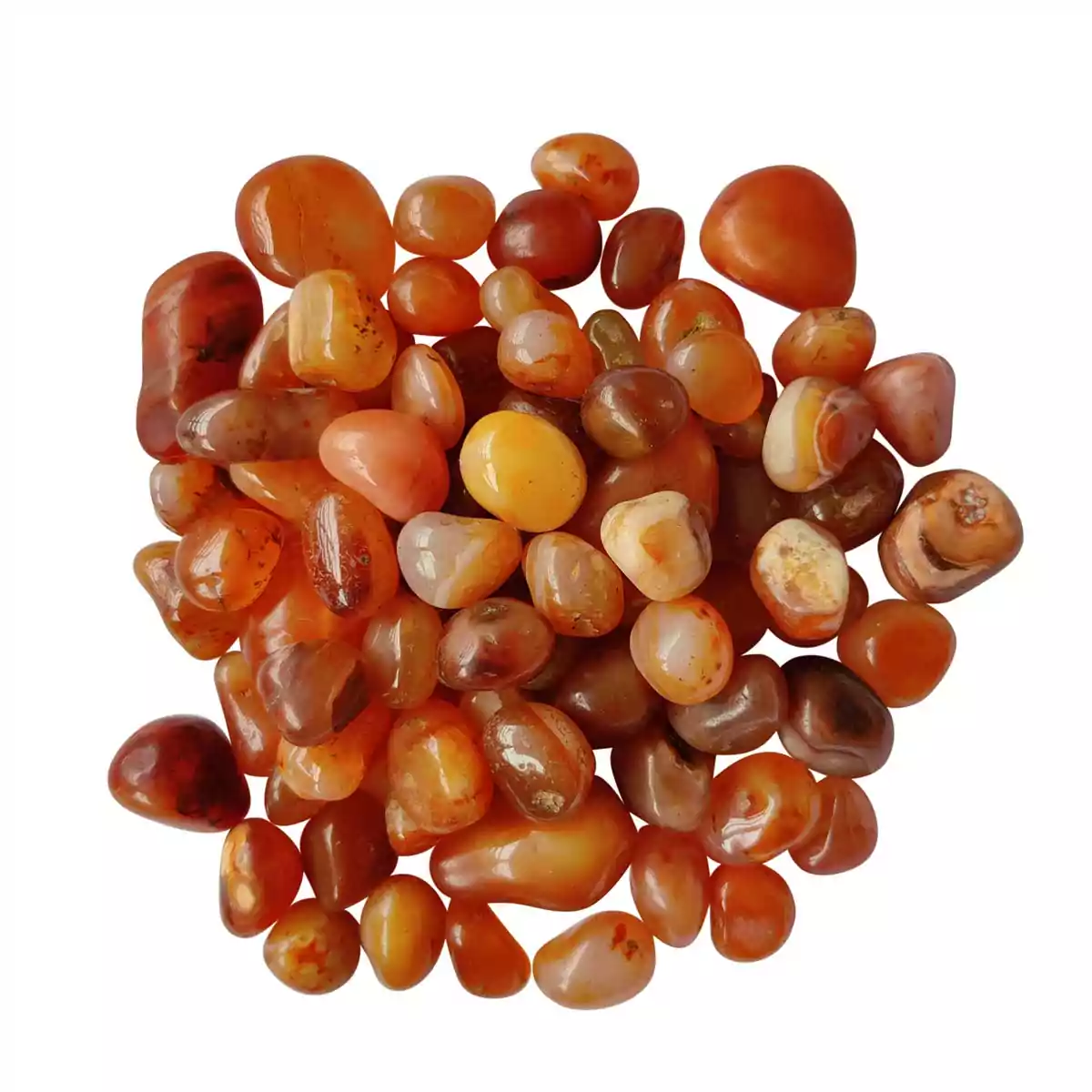 Carnelian has been used as a gemstone and stone of power for thousands of years. Carnelian's meaning is focused on giving energy, boosting creativity, and protecting from negative emotions. Because carnelian crystals and stones boost creativity it is known as 'The Artists Stone'. It also gives you confidence, motivation, and the individuality needed to succeed.
However, it is also very useful for anyone taking on large projects or trying to make changes in their life. Carnelians give you the energy to carry out the needed tasks. While protecting you from the negative emotions that often come when facing challenges.
Because of its red colors, it sometimes is associated with strength, love, and passion.
Perfect for jewelry like bracelets, rings, mala, pendants. Also can be used for home decoration as we can place it in the living room as a centerpiece, vase filler, in offices, cars, etc.
How to care for your red carnelian gemstone?
It is recommended that your red carnelian gemstone be periodically cleaned and not exposed to continuous sunshine, bright light, or high temperatures. The stone or jewelry can be detoxified by dipping it in water overnight.