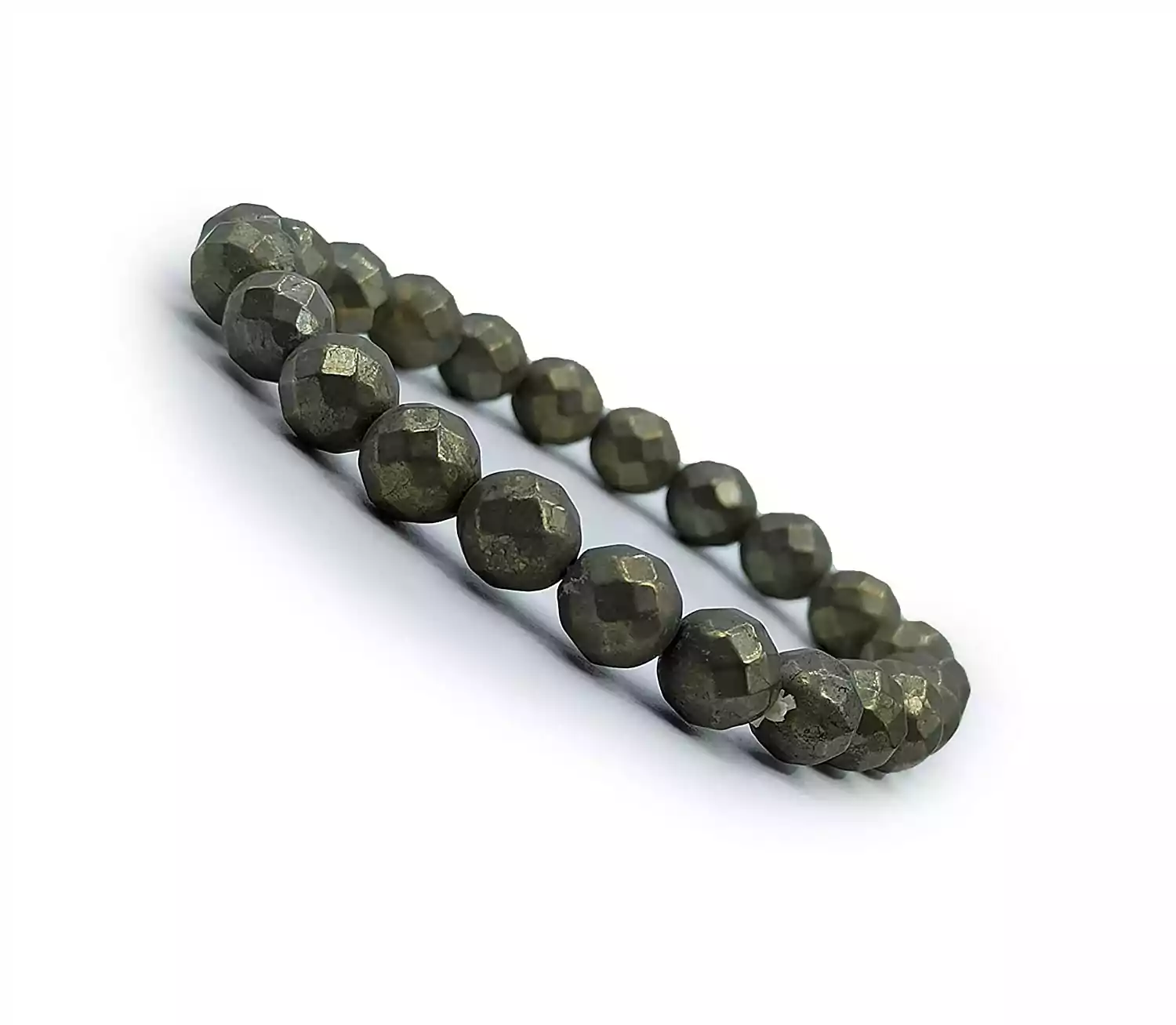 A pyrite bracelet can help you feel balanced, energized, and full of positive energy. Pyrite is also known to help remedy financial hardship and attract abundance. It is an excellent gemstone to use for manifestation, especially regarding wealth and prosperity.
It acts as a shielding stone and is excellent to wear as a bracelet to deflect harm and danger. It is especially helpful when one is away from home or performing hazardous work.
When the pyrite touches your skin it immediately energizes you and gives strength to accomplish any task. This bracelet is a unisex Stylish Party-Daily-Office-Casual Wear crystal bracelet. Also best for Gifting purposes.
Before using the Crystal bracelet, wash it under Rock Saltwater, dry it with a clean cloth.