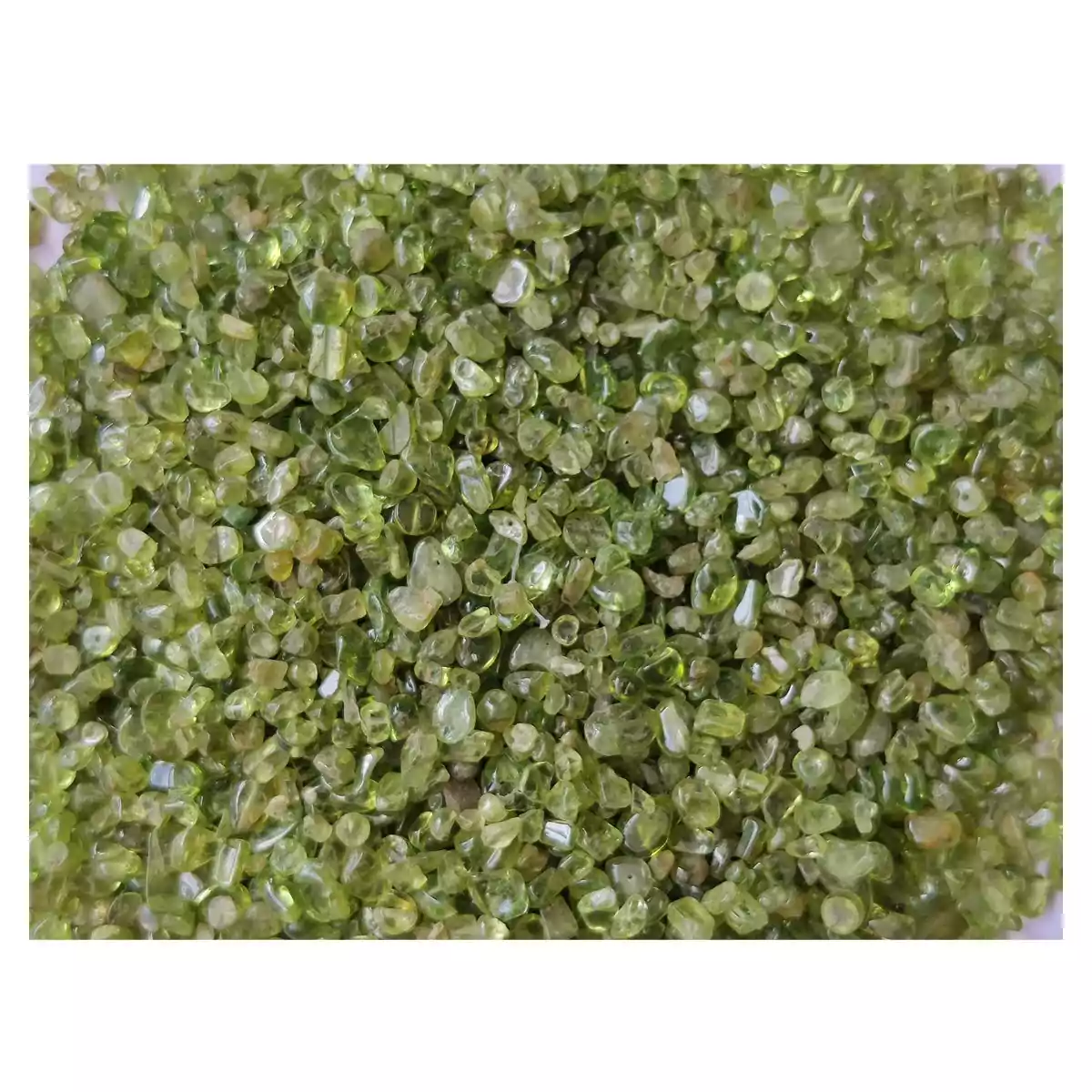 Increases Strength & Vitality, Alleviates negative feelings of jealousy, frustration & bitterness from the mind, Opens the heart to joy & love, Enhances Confidence & Motivation. Peridot is beneficial for people suffering from health issues related to the Heart, Lungs, Breasts, Chest, intestine, liver, and gallbladder. Peridot has no side effects and thus it can be worn by anyone for its immense benefits.
Chips are good for jewelry and home decoration purposes. You can place it in the living room, children's room, office, car.
It is also considered auspicious to gift Peridot on the anniversary. It gives emotional strength and enables one to get over the bitter past and enjoy the present.
To cleanse, wash it with running water and clean it with a soft brush.