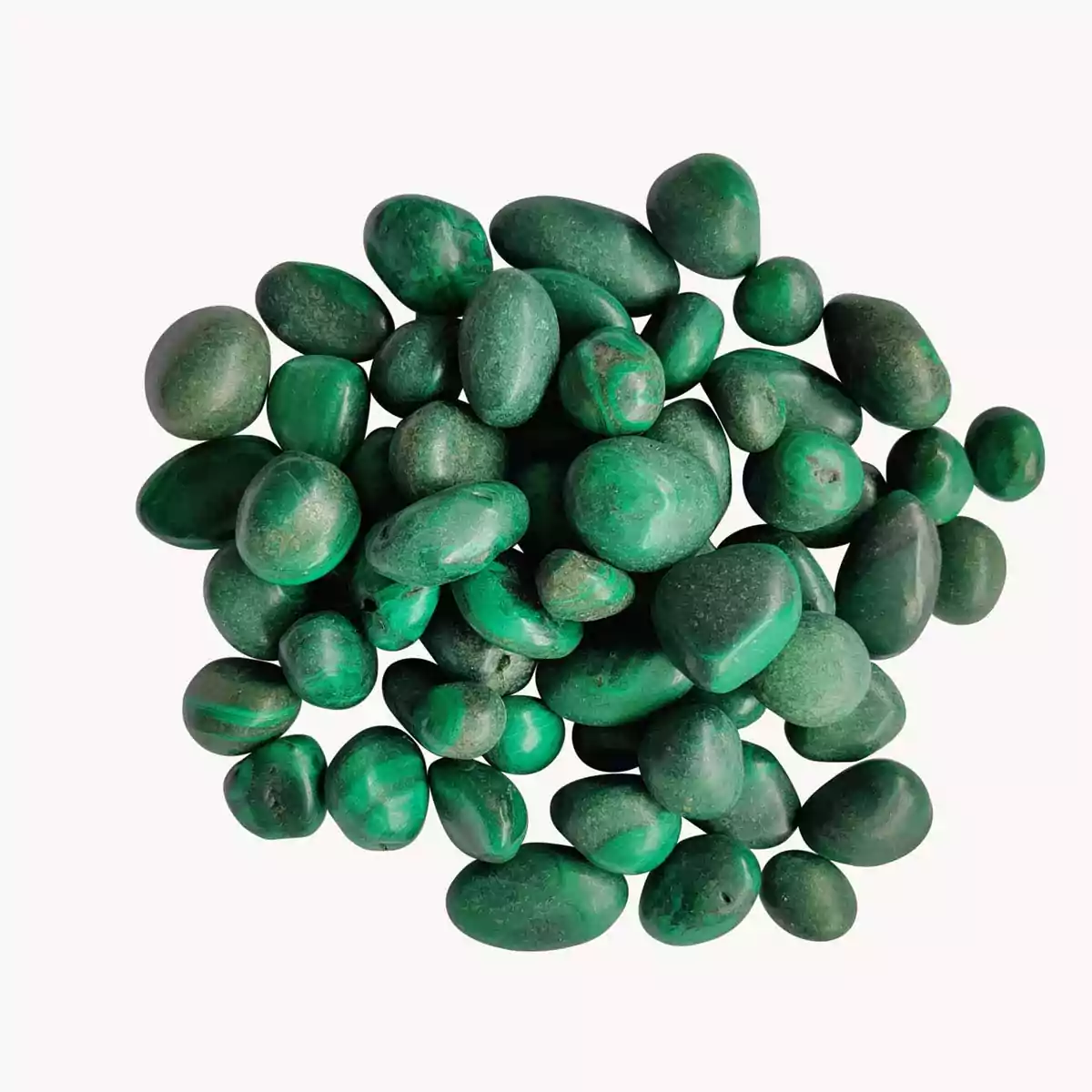 Malachite is an important protection stone. Malachite absorbs negative energies and pollutants, picking them up from the atmosphere and the body. Encourages risk-taking and change, breaks unwanted ties and outworn patterns, and teaches how to take responsibility for one's actions, thoughts, and feelings. Malachite balances mood swings and heals cramps.
From affordable pieces to high-end luxury jewelry, malachite offers something for everyone. It's a favorite of gemstone collectors as well as designers with an eye for the unique and beautiful. However, with proper care, malachite jewelry can last a very long time.
Because of its softness, malachite can easily be scratched even by dust. The best way to clean malachite is by using a mild liquid soap and warm water.