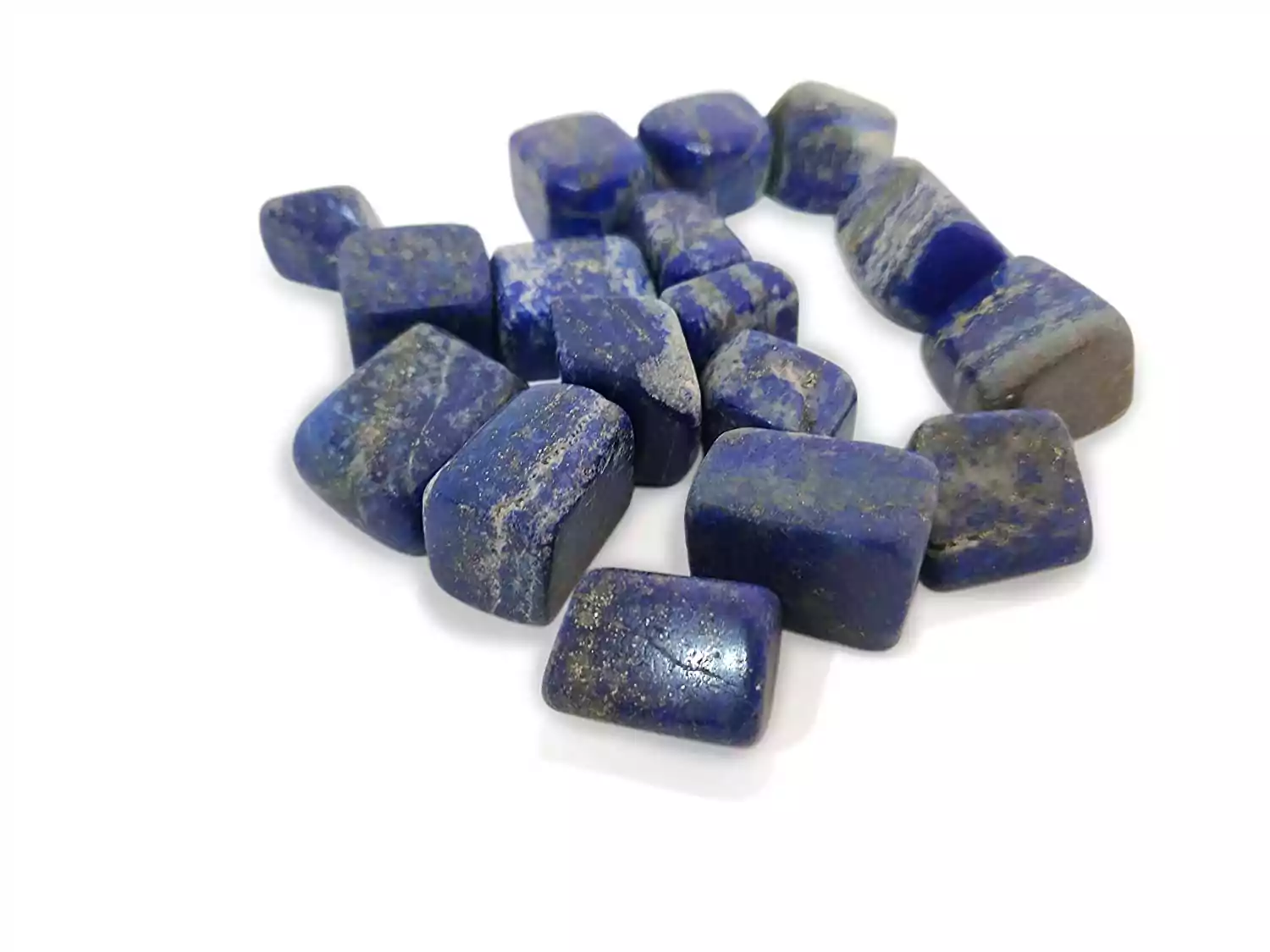 Lapis is an excellent stone for executives, journalists, and psychologists, stimulating wisdom and good judgment in the practical world. It aids intellectual analysis in archeologists and historians, problem-solving for lawyers, and creates new ideas for inventors and writers.
Lapis Lazuli is a powerful crystal for activating the higher mind and enhancing intellectual ability. It stimulates the desire for knowledge, truth, and understanding, and aids the process of learning. It is excellent for enhancing memory.
A stone of truth, Lapis encourages honesty of the spirit, and in the spoken and written word. Wear it for all forms of deep communication.
Tumble stones are recommended for good wearing comfort. Preferably it is worn in the neck area. Another way to use it is to put the gemstone on your forehead or put it in your trouser pocket.
If you want to clean a piece of jewelry or a raw crystal, some warm soapy water will do the trick.