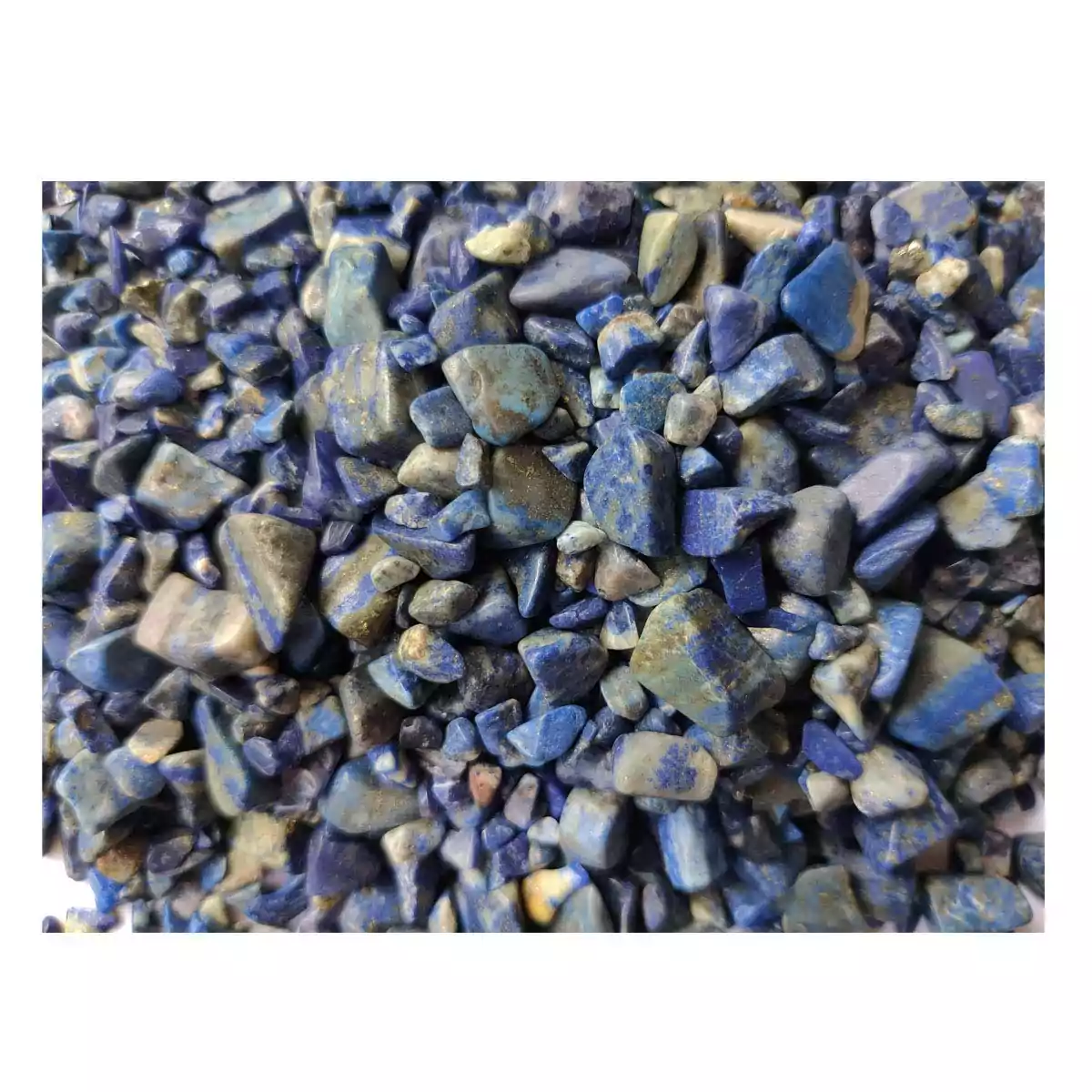 Lapis Lazuli is beneficial to the throat, larynx, and vocal cords, and helps regulate the endocrine and thyroid glands. Lapis Lazuli is a crystal of truth in all aspects. It reveals inner truth and promotes self-awareness and the acceptance of that knowledge.
It encourages the qualities of honesty, compassion, and uprightness when dealing with others. It provides an awareness of one's motivations and beliefs and gives a clearer perspective of one's whole life.
Crystal chips are useful in Candle making, beading, jewelry, crystal grids, or crafting. Perfect for home decoration, you can place it in the living room, children's room, office, car, handbag, pocket, bringing you peace, fortune, and endless positive energy.