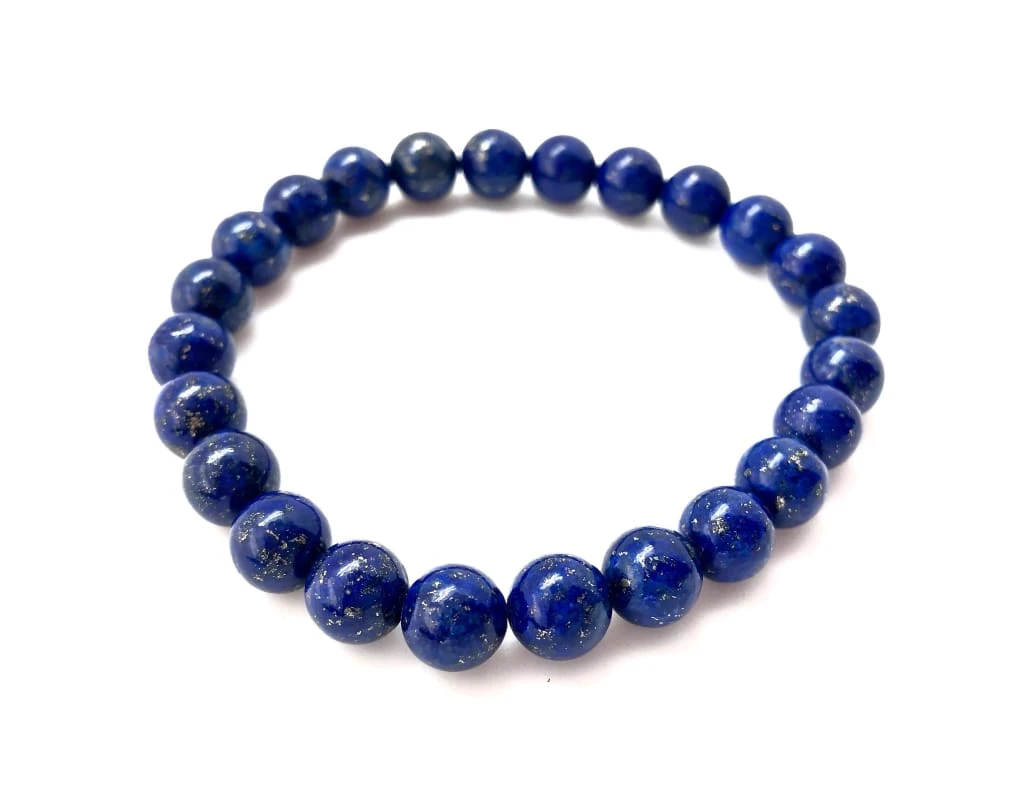 Lapis Lazuli is a symbol of wisdom and truth! Such a lucky bracelet ensures success in all endeavours. This magical bracelet is made up of deep blue-coloured beads. The beautiful looking bracelet certainly enhances the beauty & personality of the wearer. The royal stone -Lapis Lazuli – has mystic properties which it transmits to the person wearing it.
Lapis Lazuli Bracelet can be worn irrespective of day and time. However, prefer to wear this magical bracelet in the day light.It will keep working and benefiting you till you are connected to it physically & psychologically.
It is a stretchable, unisex, Stylish Party-Daily-Office-Casual Wear crystal bracelet.
To clear your bracelet place it in pure water for a short time to sweep away the negative energy.