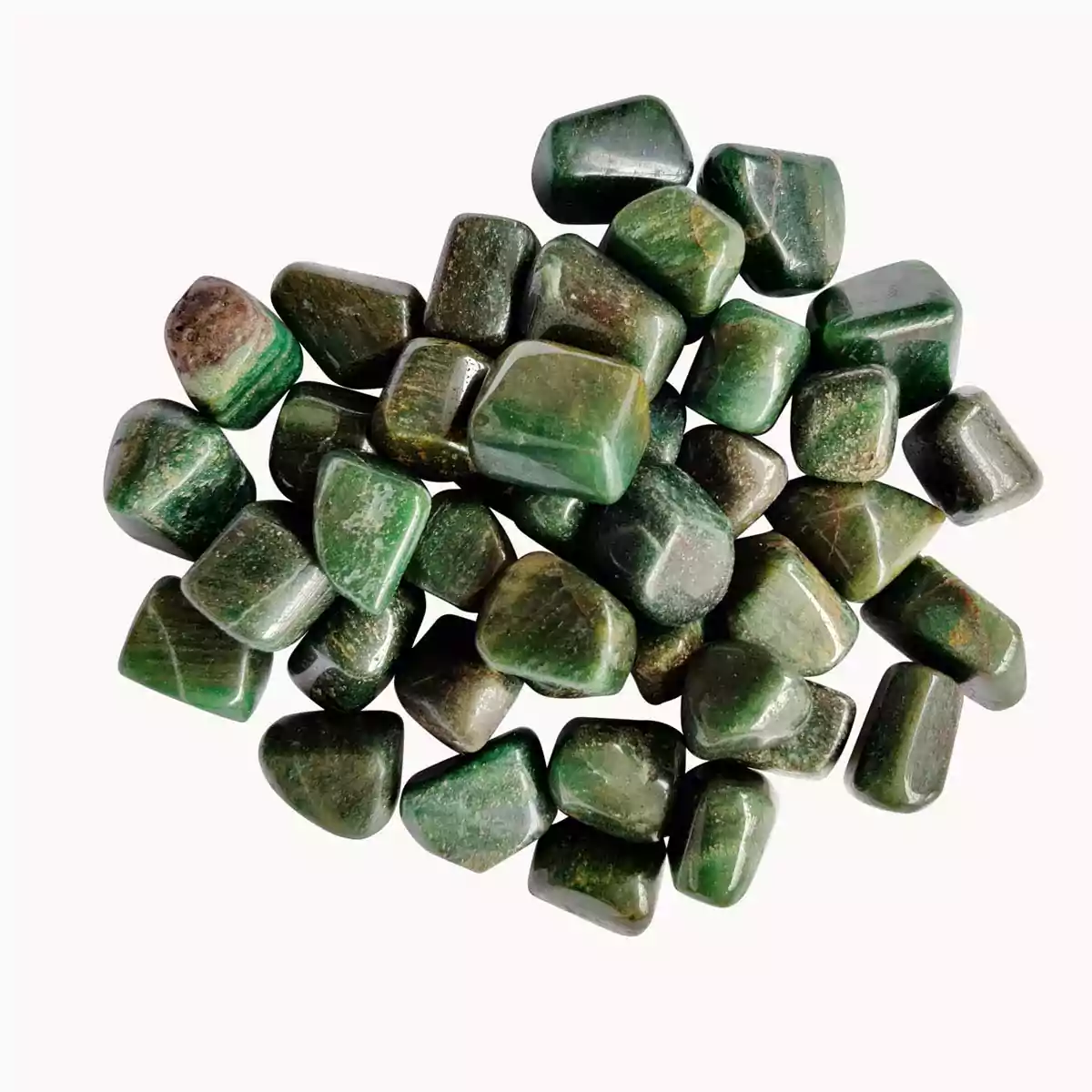 Jade represents purity and wisdom. It is great for use on the heart chakra as it is a stone of love and brings good luck and healthy relations in love and friendship. It is a great mood stabilizer, connecting mind and body, and makes one self-sufficient in life and mind.
It is great for enhancing dreams and can help dissolve frustrating or challenging emotions. It helps with personal growth and self-expression.
A piece of Green Jade should be kept in your pocket or purse, or you can also wear it as a pendant.
Whenever you feel the need to recharge your energy or protect yourself from illness, simply stroking the Green Jade with your hands can give you protective energies.
You can also use Green Jade to remove your fears when faced with an unexpected situation or when you find yourself in an unfamiliar place.
Having a piece of Green Jade is also beneficial when you're traveling alone. It will protect you from being hurt while you're on your journey.
Sunlight is effective means to cleanse a crystal. You can leave the crystal out during the day and let the sun's rays do their work.