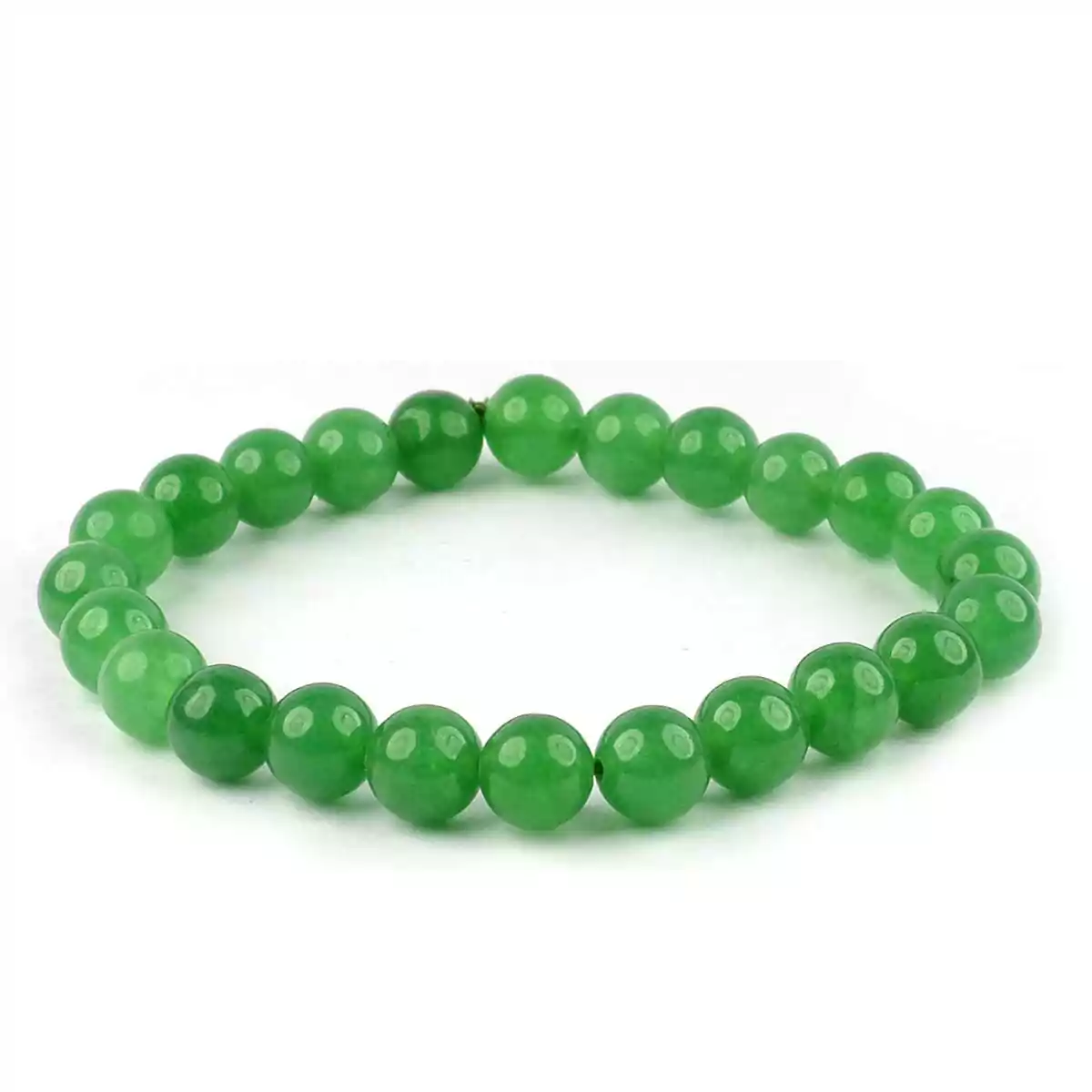 It is the stone of creativity and compassion and is associated with deeper feelings stored in your heart. It balances the nerves in your body and recharges energy when lost. Green jade is best for healing guilt.
Bracelets beautifully strung in natural Green Jade stone recharge your energy or protect yourself from illness.
It is a stretchable, unisex, Stylish Party-Daily-Office-Casual Wear crystal bracelet. Best for Gifting & personal use.
To clear your bracelet place it in pure water for a short time to sweep away the negative energy.