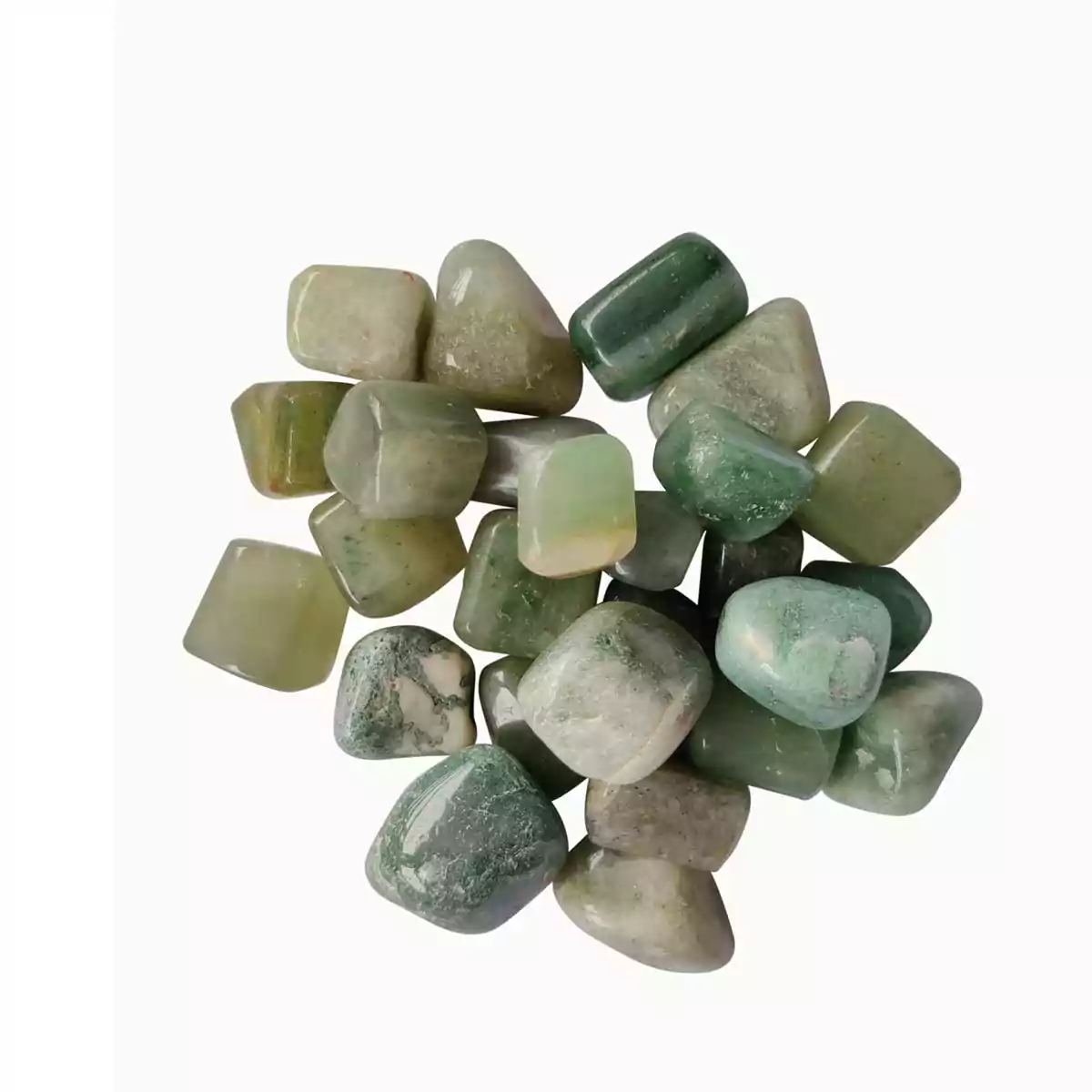 Green Aventurine is the "Stone of Opportunity." It is called such because it can help align energies and plans in a way that can attract luck and success. The green variety helps to strengthen leadership capability and helps to equalize the level of female and male energy within you.
The crystal can be worn in any type of jewelry. It can be worn for its properties, as well as a fashion accessory. When used in a pendant, opt for a simple unit with a toning chain. Green aventurine can be fitted on rings as well. You can get a ring for a special occasion or everyday wear. When used in earrings, you will find them in all kinds of models – teardrop, chandelier, or dangler earrings are extremely popular, but green aventurine hoops are just as attractive. The same goes for bracelets.
How to cleanse Green Aventurine?
You can cleanse green aventurine in a few different ways. Smudging it with sage is the simplest option. Light a sage stick and make sure it keeps smoldering. Keep the crystal in the smoke for about five minutes. Soaking the stone in salt water will also work. Let the stone soak for about 12 hours.
All in all, cleansing a crystal is one thing, while cleaning it is completely different.
If you want to clean a piece of jewelry or a raw crystal, some warm soapy water will do the trick. Use a soft toothbrush if you have a sophisticated piece of jewelry – you want to reach every corner and gap.