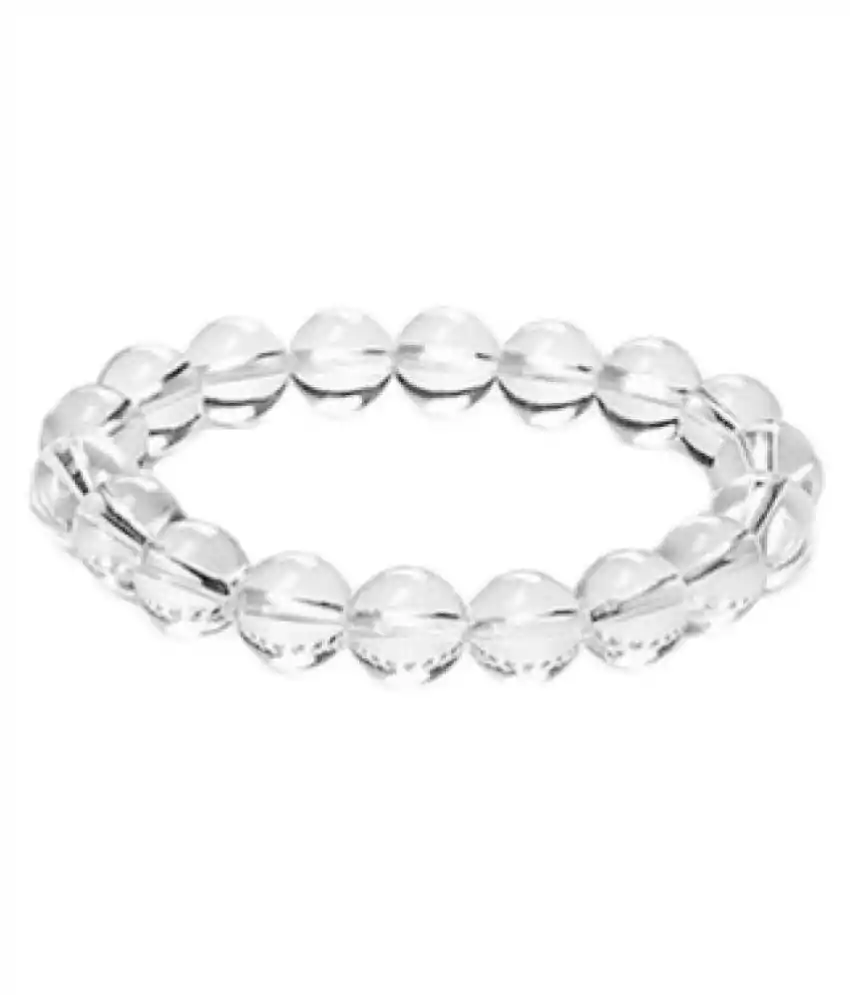 Stretchable elastic clear quartz crystal Bracelets are some of the most versatile energy tools. Wearing this bracelet every day helps you to maintain clarity in mind, helping you to remain focused and clear about bringing your dreams to reality.
It is a unisex Stylish Party-Daily-Office-Casual Wear crystal bracelet. Best for Gifting & personal use.
To clear your bracelet place it in pure water for a short time to sweep away the negative energy.