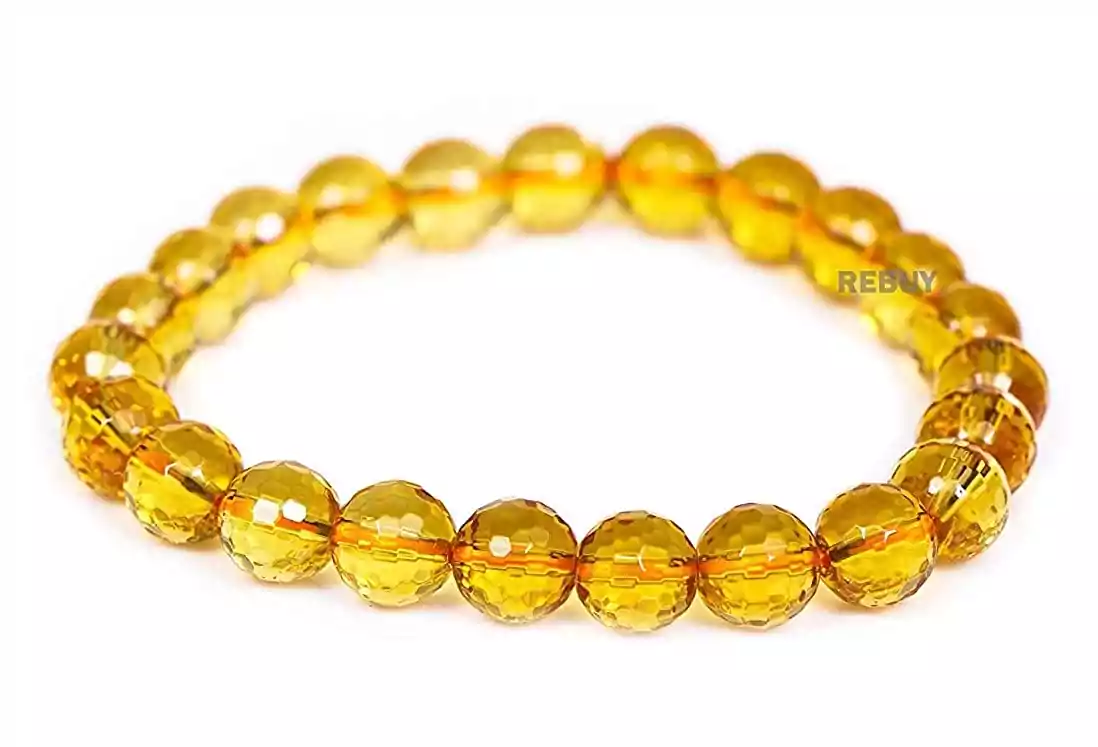 Yellow Citrine is a bright stone that brightens up every area of life. It instills wisdom, intellect, sharp memory, focus, decisiveness, determination, mental clarity, and confidence in one. It makes you confident, expressive, and original.
Generally, anybody can wear the Yellow Citrine Bracelet for overall success. It can be worn irrespective of day and time. Stylish, trendy, and suitable for daily wear and party wear. This unisex bracelet will fit nicely around any size arm and can stretch if need be. It will keep working and benefiting you till you are connected to it physically.
To clear your bracelet place it in pure water for a short time and wipe it with a clean cloth for continued use.