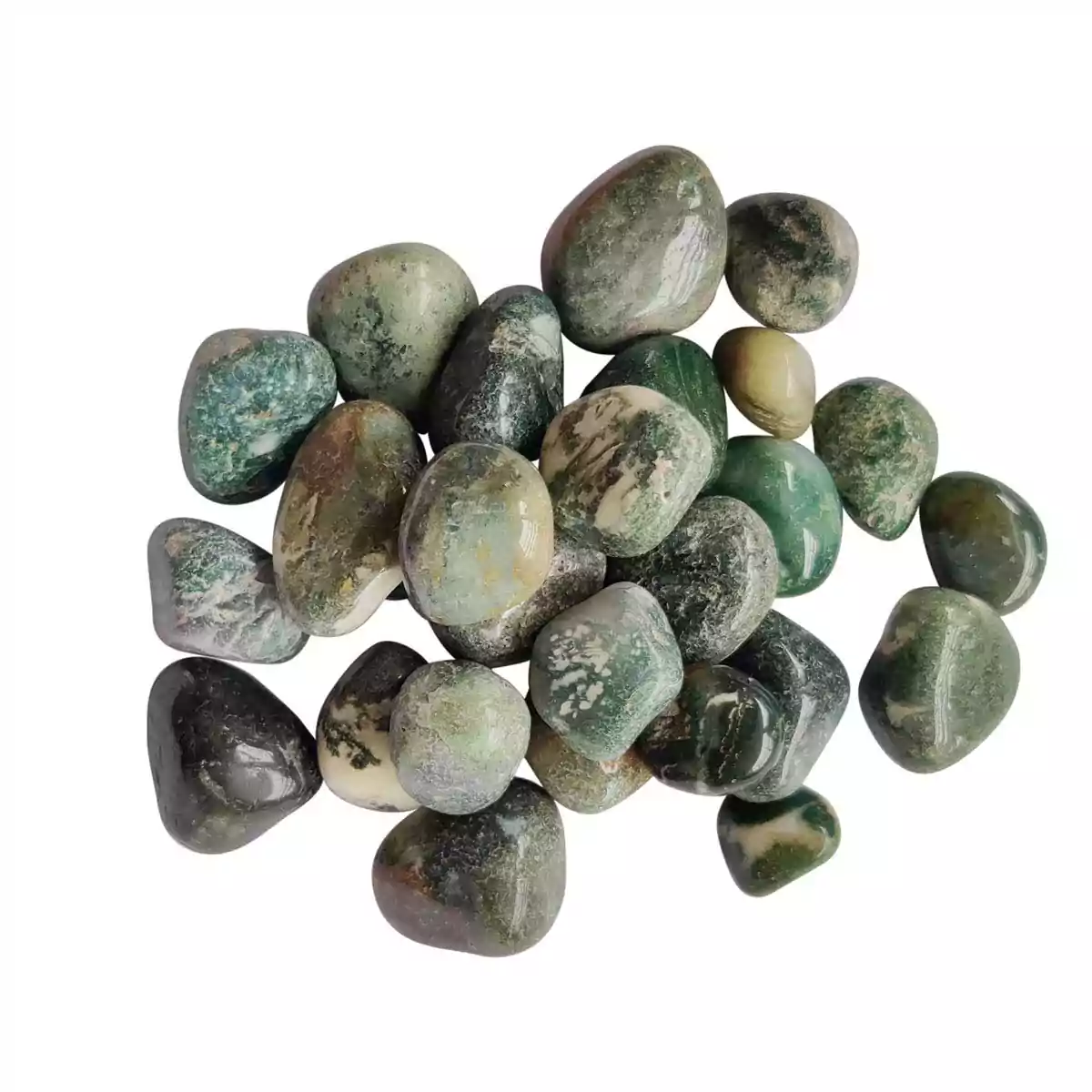 Aside from the strength, self-confidence, and courage that the bloodstone can provide the user, bloodstone can also be used for magic, divination, and spells hence its common association to Isis, the goddess of magic and healing.
Wear or carry Bloodstone as an amulet of protection against threats or bullying, whether verbal or physical and for guidance to withdraw when appropriate and the courage to confront when needed. Sew a small Bloodstone in the coat of a child or teenager who is being bullied.
Wear or carry Bloodstone to increase mental clarity and to aid in decision-making. It provides a mental boost when motivation is lacking and can revitalize the mind and body if you are exhausted.
Wearing Bloodstone jewelry can protect you against both external and internal enemies. Any type of jewelry is beneficial here. Whether you're wearing a necklace or a ring, it will have the same effect on your mood and aura.
To get a good night's sleep, place a bloodstone in a bowl of water on your bedside table. Another way to use bloodstone is to meditate with it.