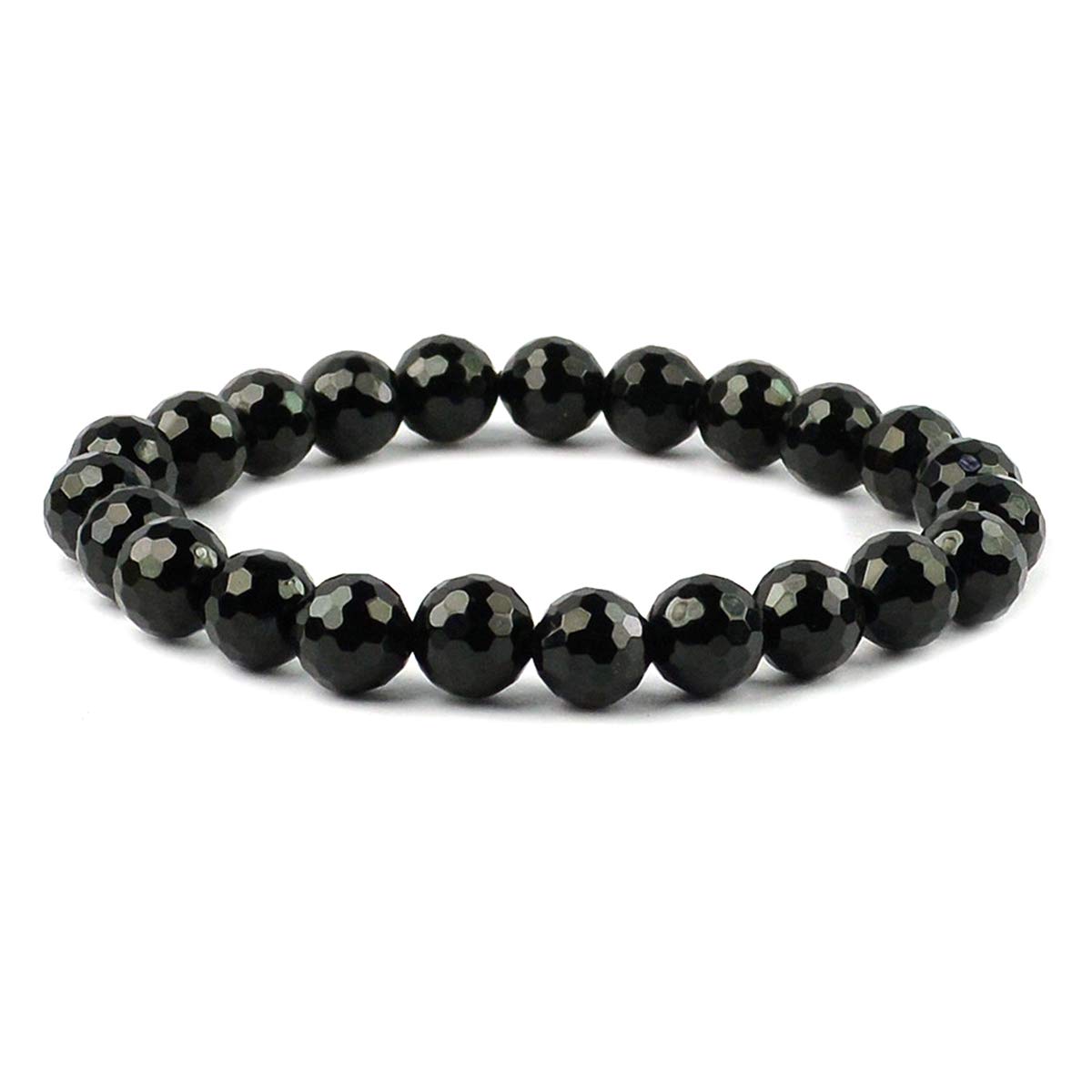 Black tourmaline is popular for its amazing benefits such as protection from negative energies. Black tourmaline is also a very effective stress reliever. It will help detoxify your body and heal the connection between your body and mind. With the energy of the black tourmaline, you are not only healing your physical body, but also providing physical, emotional, spiritual, and mental detoxification.
Black Tourmaline Bracelet can also make an excellent addition to your overall fashion. Ultimately, the fact that they can easily complement every fashion style makes them a worthwhile investment. It is a unisex Stylish Party-Daily-Office-Casual Wear crystal bracelet. Best for Gifting & personal use.
Over time, your black tourmaline jewelry will absorb loads of impurities and negative energies. Cleanse it with water. As you know, this is the quickest and easiest method of cleansing black tourmaline.