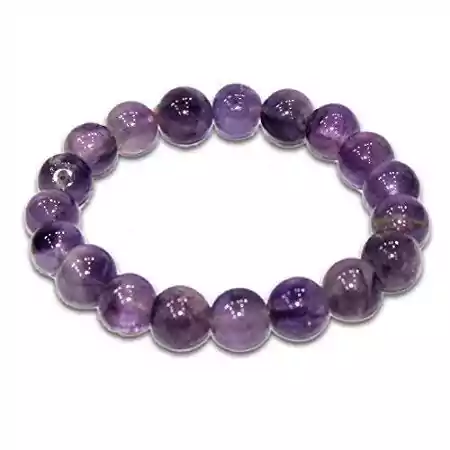 Amethyst is on the top of the list for must-have stones! Amethyst carries a high frequency that protects the energy field, clears the aura and chakras, and purifies the individual, removing any negative energy and allowing them to move forward in life, into higher states of consciousness. Amethyst can also assist in overcoming addictions to cigarettes, drugs, and other habits.
Perfect for jewelry like bracelets. Stylish, trendy, and charming are suitable for daily wear and party wear. This unisex bracelet will fit nicely around any size arm and can stretch if need be.
To clear your bracelet place it in pure water for a short time and wipe it with a clean cloth for continued use.