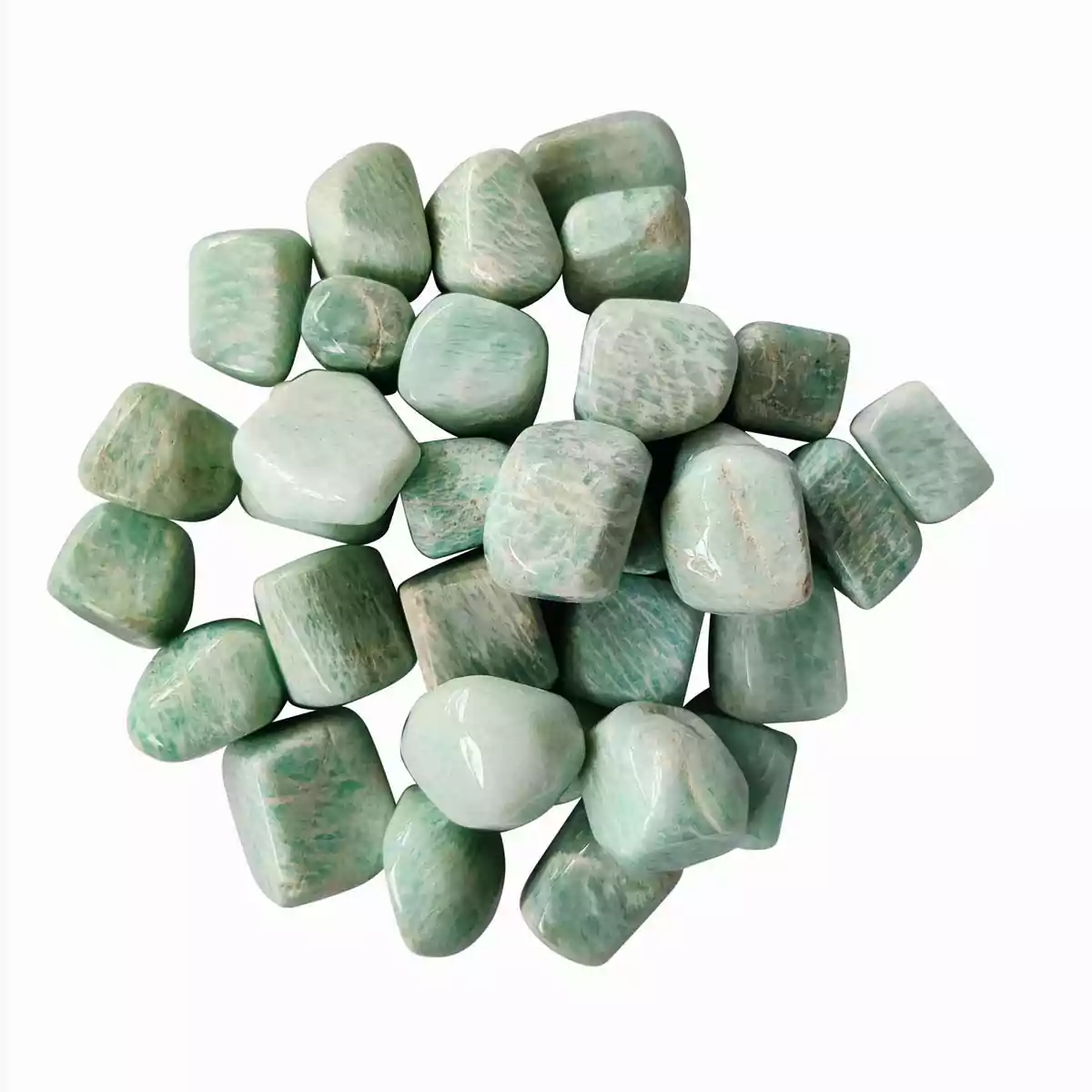 Amazonite is a fantastic energy filter. This stone can be very beneficial to you, especially if you use the computer, tablet, cellphone, or microwave oven a lot. These things are filled with electromagnetic smog, and Amazonite can help cleanse your aura of this smog.
Amazonite assists in communicating one's true thoughts and feelings without over-emotionalism.Amazonite is a good luck stone for games of chance, competitions, and luck in any financial venture.
Amazonite jewelry is one of the most beautiful and elegant jewelry you will ever see. It's because Amazonite's green color simply looks breathtaking when set with silver or gold.
This stone is very ideal for necklaces, pendants, bracelets, and rings. They will also look sensational for brooches, cufflinks, or tie tacks.
Amazonite jewelry may not be ideal for everyday wear, but with proper care and maintenance, it will last you a very long time. Just remember to use warm water and mild soap when cleaning them.
How to Purify Amazonite Stone?
To clean this stone energy can be done with the known technique of placing it in a glass container and then adding enough sea salt for a period of 2 to 3 hours, then remove it and clean it with natural water. If you want to release this stone from electromagnetic waves, the most practical thing is to place it in a pot with natural plants.
The amazonite needs to be charged so that its energy effects take effect, a good way to do it is to leave it buried in the earth for about 8 hours. After this, your gem will be ready to use again.