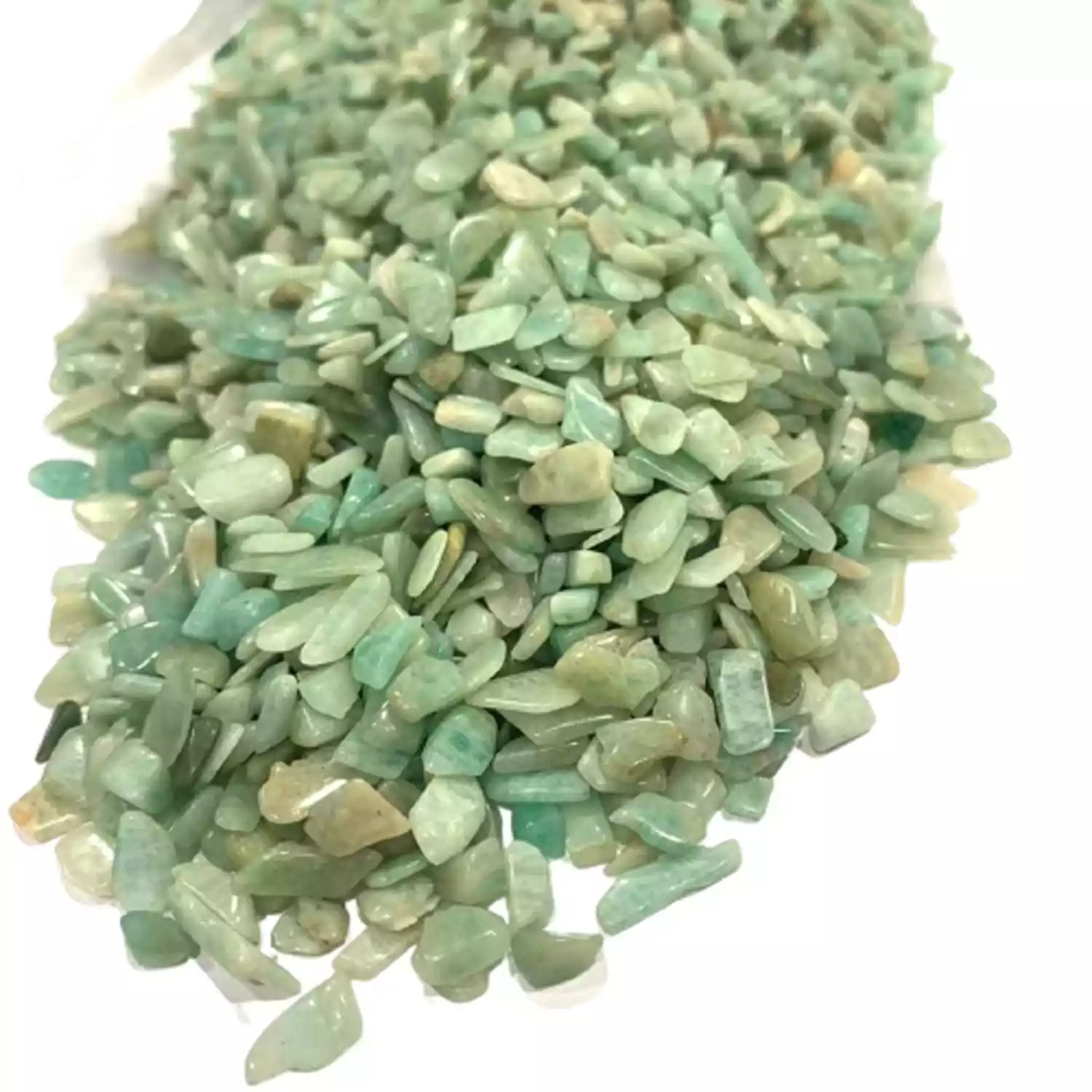 Amazonite is a fantastic energy filter. This stone can be very beneficial to you, especially if you use the computer, tablet, cellphone, or microwave oven a lot. It will also work on calming all your chakras. Not only that, it will help you balance your masculine and feminine energies so that you will be able to utilize them most positively.
Called the Stone of Courage and the Stone of Truth, Amazonite empowers one to search the self and discover one's truths and integrity, and to move beyond fear of judgment or confrontation with others to live in alignment with those beliefs and values. It provides the freedom to express one's thoughts and feelings
Perfect for home decoration, you can place it in the living room, children's room, office, car, handbag, pocket, brings you peace, fortune, and endless positive energy, serves the gifting ideas also.