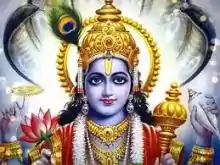 When a person's departed forefathers/ancestors have not attained peace due to a lack of religious rituals at the time of their death, a "Dosh" develops into one's Horoscope which is known as "Pitra Dosha" as per ancient Vedic texts.
This is a very serious fault in one's horoscope & it should be rectified at the earliest by getting a puja is known as "Pitra Dosha Nivaran Puja" performed. Several long-lasting problems arise due to Pitra Dosha as per our ancient Vedic texts, a few of which are mentioned below:-
If there are problems in conceiving children, repeated miscarriages or the children at home are falling sick repeatedly. Also, only a girl child may be conceived repeatedly due to Pitra Dosha.
There may be regular/repeated problems of unknown origin at the house/ business leading to acute frustration.
There is a lack of peace & harmony in the house/business premises & we feel negative vibes whenever we enter them.
The overall growth of a person appears to have been stalled despite his / her best efforts.
If any of the above problems are haunting you, a Pitra Dosha Nivaran Puja should be performed as per our ancient Vedic texts at the earliest.
Puja Procedure: Shanti Path, Swasti Vachan, Sankalp, Ganesh Sthapan, Kalash Sthapan, Surya Dev Sthapan, Lakshmi Sthapan, Navgrah Sthapan, Surya Dev Sthapan, Brahma Sthapan, Agni Sthapan, Invocation of all Gods and Goddesses, Navgrah Mantra Japa, Pitra Aradhana, Pitr Gayatri Japa for 31000 times, Tarpan, Homam with Ghee, Sugar, Til, Navgraha Samidha and then Purnahuti with Dry Coconut filled with Samidha & Ghee, Aarti by leaned brahmins. Donations to Brahmins including clothes and money, Feeding to Cows, Dogs, Crows & Poor (Panchgras).
We will inform you of the date, time, and venue of Online Pitr Dosha Nivaran pooja via Phone and you and your family are welcome to attend the same.
The "Prasad" of the puja is sent to the client via couriers. This Prasad includes the following items that have been energized during the puja.
Pitr Dosha Nivaran Yantra
Energized Rudraksha during the Puja
Beetle Nut
Energized Red Thread (Mouli)
Kumkum and Akshat (Rice)
Energized Gomati Chakra
Havan Bhasma
Dry fruits Prasadam.
Acharya Sumedh Narayan Soni,
Astrologer in Mohali