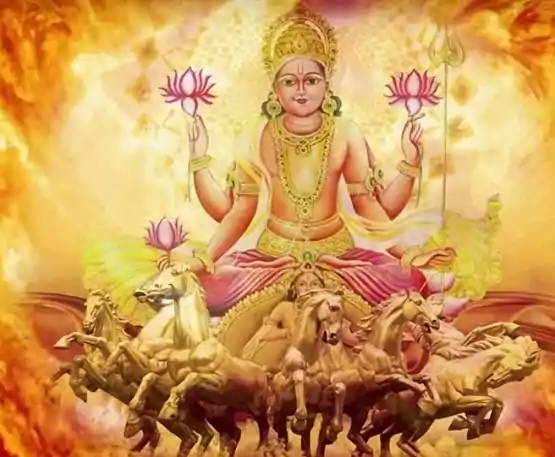 According to Ancient Vedic Texts, the Planet Sun is considered the ruler of all planets. Indeed, Sun is not a planet but rather it is a star since it is self-lit up. The various planets including earth rotate around the Sun.
Sun represents our Soul, Father, Power, Health, Fame, Government, Medicine, Gold, Bones, Fire, and also government occupations.
A man with a strong Sun in his horoscope is constantly ready to accomplish great names and distinction in his life. Ordinarily, he is in an administration division at some high regulatory post or he is at some administrative level in some huge privately owned business. Aside from this, a man can be a fruitful lawmaker. A man who is a Jewelers, grain shipper, or included in his dad's business likewise has a strong Sun in his horoscope.
A man with a week or malefic Sun in his horoscope experiences ailments identified with head and cerebrum, heart, acid reflux, eyes, sunstroke, and in addition bones particularly those identified with spinal harmony and additionally visit cracks. Such a man can't accomplish great name and distinction in his life.
Puja Procedure: Shanti Path, Swasti Vachan, Sankalp, Ganesh Sthapan, Kalash Sthapan, Surya Dev Sthapan, Lakshmi Sthapan, Navgrah Sthapan, Surya Dev Sthapan, Brahma Sthapan, Agni Sthapan, Invocation of all Gods and Goddesses, Navgrah Mantra Japa, Surya Mantra Japa for 11000 times, Vishnu Puja, Lord Shiva Puja, Lord Surya Homam with Ghee, Sugar, Til, Navgraha Samidha and then Purnahuti with Dry Coconut filled with Samidha & Ghee, Aarti by leaned brahmins.
Duration of pooja: 4 hours daily for a week.
No. of Pandits:2
We will inform you of the date, time, and venue of Online Surya Pooja via Phone and you and your family are welcome to attend the same.
The "Prasad" of the puja is sent to the client via couriers. This Prasad includes the following items that have been energized during the puja.
Surya Yantra
Energized Rudraksha during the Puja
Beetle Nut
Energized Red Thread (Mouli)
Kumkum and Akshat (Rice)
Energized Gomati Chakra
Havan Bhasma
Dry fruits Prasadam.
Acharya Sumedh Narayan Soni,
Astrologer in Mohali