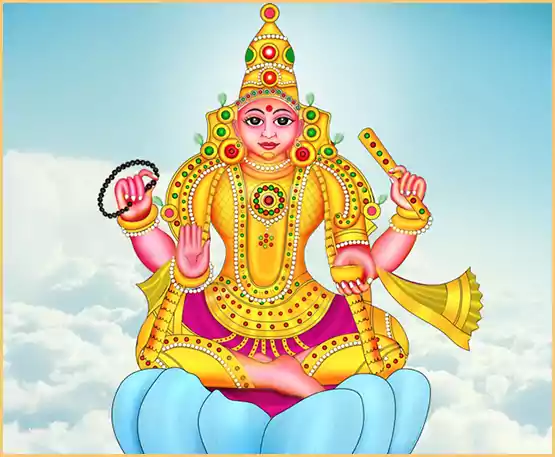 According to Ancient Vedic Texts, Venus is the planet of Beauty and Relations. It is identified with a wide range of delight, Luxuries of the Life. Venus is the Karak planet of the seventh (House of Marriage). It is additionally a characteristic supporter of Marriage in a Male horoscope. The Maha Dasha of Venus keeps going for a long time. The planet Venus is the Lord of zodiac signs Taurus and Libra. It is EXALTED in the sign Pisces and it is DEBILITATED in the sign Virgo. At whatever point the planet Venus is placed in its zodiac sign or its EXALTATION sign, in first, fourth, seventh, or tenth place of a horoscope, it frames a decent Yoga known as Malav Panch Mahapurush Yoga which makes a man exceptionally fruitful in life and such a man can appreciate every one of the Luxuries and Comforts of life.
The planet Venus represents Love, Sensitivity, Wife, Marriage, Marital Life, Marital Pleasures, Semen, Music, Vehicles, Perfumes, Cosmetics, Bedroom relations, Poetry, Fragrance, and Sensuality.
A man with a powerless or malefic Venus experiences Diseases because of Excessive Drinking, Diabetes, Frigidness, Impotency, Sexually transmitted illnesses, he might be without Sexual Pleasures, Kidney related issues, and Low Sperm Counts.
Venus is the main planet whose Placement in the twelfth house is viewed as gainful. On the off chance that an effective Venus is set in the fourth house, the individual is enriched with immense sumptuous houses and vehicles.
Puja Procedure: Shanti Path, Swasti Vachan, Sankalp, Ganesh Sthapan, Kalash Sthapan, Surya Dev Sthapan, Lakshmi Sthapan, Navgrah Sthapan, Surya Dev Sthapan, Brahma Sthapan, Agni Sthapan, Invocation of all Gods and Goddesses, Navgrah Mantra Japa, Shukra Mantra Japa for 20000 times, Vishnu Puja, Lord Shiva Puja, Lord Surya Homam with Ghee, Sugar, Til, Navgraha Samidha and then Purnahuti with Dry Coconut filled with Samidha & Ghee, Aarti by leaned brahmins.
Duration of pooja: 4 hours daily for a week.
No. of Pandits:2
We will inform you of the date, time, and venue of Online Shukra Pooja via Phone and you and your family are welcome to attend the same.
The "Prasad" of the puja is sent to the client via couriers. This Prasad includes the following items that have been energized during the puja.
Shukra Yantra
Energized Rudraksha during the Puja
Beetle Nut
Energized Red Thread (Mouli)
Kumkum and Akshat (Rice)
Energized Gomati Chakra
Havan Bhasma
Dry fruits Prasadam.
Acharya Sumedh Narayan Soni,
Astrologer in Mohali