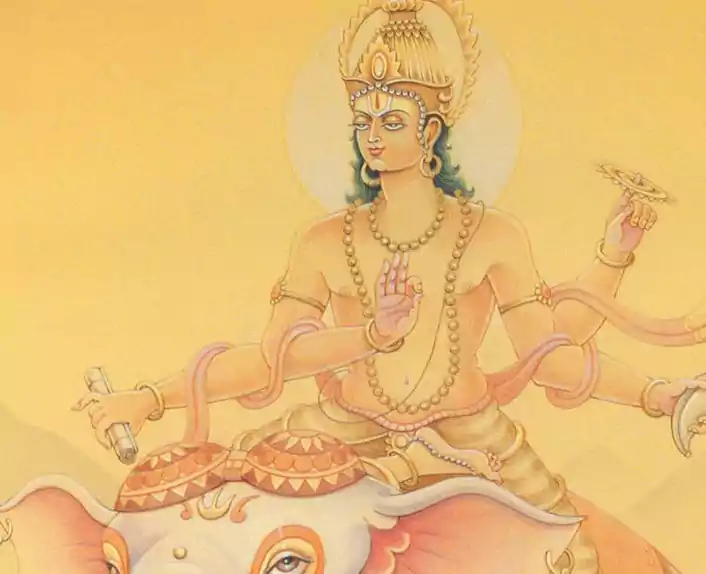 According to Ancient Vedic Texts, Jupiter is a Natural Beneficial planet. It is the Karak planet for 5 houses which are a second, fifth, ninth, tenth, and eleventh place of horoscope. Jupiter is likewise a characteristic advocate of Wealth, Fame, Success, Religion, Karmas of the past life, Luck, and offspring. It is additionally a characteristic promoter planet for Marriage in a female horoscope. Jupiter is the Lord of the zodiac sign Sagittarius and Pisces. It is EXALTED in sign Cancer and DEBILITATED in sign Capricorn. Jupiter takes around one year to travel through one zodiac sign.
The planet Jupiter represents Knowledge, Common Sense, Progeny, Name and Fame, Wealth, Religion, Religious spots, Social Services, and Justice.
A man with a powerless or malefic Jupiter experiences Diseases of Chest, Liver, and Fat related issues like High Cholesterol and Diabetes.
When Jupiter is in conjunction with planet Rahu, it forms a terrible Yoga known as Guru Chandal Dosha.
It is presumed as the father of each living thing. The love of Jupiter gifts immaculate, tasteful life and great wellbeing and riches. According to Ancient Vedic Texts, if a man is under the Dasha-Antar Dasha of planet Jupiter or if the planet Jupiter is malefic in his horoscope, then Pooja for planet Jupiter is strongly prescribed.
Puja Procedure: Shanti Path, Swasti Vachan, Sankalp, Ganesh Sthapan, Kalash Sthapan, Surya Dev Sthapan, Lakshmi Sthapan, Navgrah Sthapan, Surya Dev Sthapan, Brahma Sthapan, Agni Sthapan, Invocation of all Gods and Goddesses, Navgrah Mantra Japa, Guru Mantra Japa for 16000 times, Vishnu Puja, Lord Shiva Puja, Lord Surya Homam with Ghee, Sugar, Til, Navgraha Samidha and then Purnahuti with Dry Coconut filled with Samidha & Ghee, Aarti by leaned brahmins.
Duration of pooja: 4 hours daily for a week.
No. of Pandits:2
We will inform you of the date, time, and venue of Online Guru Pooja via Phone and you and your family are welcome to attend the same.
The "Prasad" of the puja is sent to the client via couriers. This Prasad includes the following items that have been energized during the puja.
Guru Yantra
Energized Rudraksha during the Puja
Beetle Nut
Energized Red Thread (Mouli)
Kumkum and Akshat (Rice)
Energized Gomati Chakra
Havan Bhasma
Dry fruits Prasadam.
Acharya Sumedh Narayan Soni,
Astrologer in Mohali