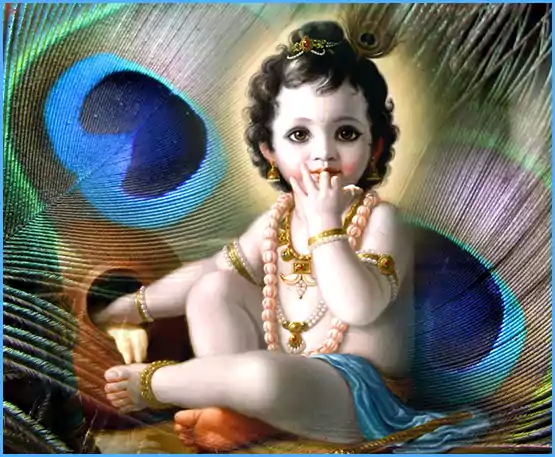 This is one of the most prescribed Homas for Childbirth. In this Homam, Lord Vishnu is worshiped as Gopala Krishna with Tulasi leaves. First, the recital of the Purusha Sooktam is done. The Purusha Sookta is the Sookta of Lord Vishnu which is recited in most of the homa. Then Santana Gopala moola mantra Japa is done by keeping Santana Gopala yantra. After that Homam is performed. This homa is a highly effective one for those having conceiving problems. People who already have children perform it for all-around progress and success of their children.
We will inform you of the date, time, and venue of Online Santana Gopala Pooja and Homam via Phone and your representatives are welcome to attend the same. Our Prices include the following :
The "Prasad" of the puja is sent to the client via couriers. This Prasad includes the following items that have been energized during the puja.
Shri Yantra
Energized Rudraksha during the Puja
Energized Red Thread (Mouli)
Beetle Nut
Energized Gomati Chakra
Kumkum and Akshat (Rice)
Havan Vibhuti
Dry fruits Prasadam.
Acharya Sumedh Narayan Soni,
Astrologer in Mohali