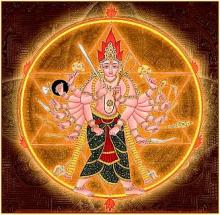 Sudarshana Homam
Sudarshana Homam is a Hindu rite that involves the use of flames. Participating in Sudarshana Homam aids in the destruction of negativity, brings victories over enemies, and defends against the evil eye.
The homam provides purification and aids in the restoration of energy and wellbeing. It also encourages performance and offers deep purification.
Sudarshana Homam or Sudarshan Havan Puja may be done by those who are experiencing business problems, financial difficulties, a loss of trust, or who are affected by negativity and evil spirits. Both those seeking protection from the evil eye, black magic, negative powers, and negative spirits can practise Homa.
Who should perform Sudarshana Homam?
A person should perform Sudarshana Homam if he/she:
needs relief from the evil eye
needs relief from the intense problems due to powerful enemies
requires protection from any strong and negative interference which could be in the waking state, sleep state or dream state
wants a lot of wealth
wants a strong victory or highly successful results
wishes to get rid of health issues
wants to pursue deeper experiences of purification
wants to work for the people and community
Sudarshana Homam Benefits
Here're the benefits of participating in Sudarshana Homam:
· Sudarshana Homam helps gain prosperity
· It helps in healing the body and provides rejuvenation of health
· Moreover, it helps in the purification from the harmful and toxic energies
· Sudarshana Homam helps to achieve sincere desires
· It provides also huge victory and immense success with manifestations
· Further, it provides immediate relief from the unexplained sufferings or worries
· The Homam also helps in providing protection from the powerful enemies and evil eye
It grants the protection of Lord Vishnu's Sudarshana Chakra and is a protection for the devotee in every way — health, wealth, happiness, job business, all types of evils, dosha nivarana, troubles from enemies, black magic, vasheekaran, evil eye, fear and persecution by evil sprits.Pooja of Lord Vishnu is performed by Vedic Pandits with Tulasi leaves, Purusha suktam is recited and sudarshana yantra is worshiped with 108000 times sudarshana mantra japa and Homam.
Please note that a "Prasadam" of the puja is sent to the client via couriers. This Prasadam includes the following items that have been energized during the puja and they are supposed to carry the blessings of the puja to the client :
Sudarshana Yantra
An Energized Rudraksha during the Puja
Beetle Nut
Energized Red Thread (Mouli)
Kumkum and Akshat (Rice)
Energized Gomati Chakra
Havan Bhasma
Dry fruits Prasada
A Yantra which has been energized during the Puja with Mouli tied around it. You may follow the Instructions regarding this Yantra (a few yantras can be kept at home while the others may have to be disposed off as instructed) depending upon the type of Pooja
An Energized 5 mukhi Rudraksha bead which may be worn by you or alternately the same can be kept on the Puja altar / Cash Box
Kumkum and Akshat (Rice) to be applied on forehead only once after you have received the Prasadam
Energized Red Thread (Mouli) to be tied on the Right Hand wrist for Males and on the Left Hand wrist for Females. Please note that this Mouli is very Auspicious and hence it can be tied on the hands of rest of your family members as well. This mouli creates a Protective and Auspicious Aura wherever it is tied.
An Energized Beetle Nut which should be kept on your Puja altar or Cash Box.
An Energized Gomati Chakra to be kept in your Cash Box
Havan Bhasma to be applied on forehead only once after you have received the Prasadam
Dry fruits Prasadam should be taken by tyou and your family memebers.